Hodgson coming out of retirement, Warnock coming out of retirment and Redknapp saying he would take the Spurs job if offered it.
Is football really that bereft of ideas and younger managers?
London Council not too happy with Hodgson going back to CP…
They have got to re-advertise his old position for another traffic monitor mid-school term now :0)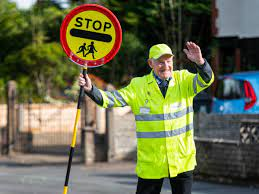 They've put the same effort into this appointment as I do into responding to an email that arrives at 4.47pm on a Friday.
Christ on a bike. Hodgson to replace Viera. A journeyman manager to replace a world cup winner keeping CP in the PL. What do I know? Premier league football is insane. Before long it will be an Arab play thing. The latest must have for Xmas.
What have Arabs got to do with Roy?
A world cup winner…as a player, takes a whole different skill set to be able to replicate what you did on the pitch to off it.
I totally see why Viera was sacked. Results are poor and much promise has a bit stagnated.
After that it's anyone's guess.
To be fair I'd love to see more of this
No excuse then why we cannot get Macalister to helm our midfield on a short term deal.
Vieira has lost his way there, recent results have been bad, and they have plummeted to 12th.
But have no fear, Hodgson will get to grips with it and keep them up!
It's a joke.
12th, but only 3pts clear of the drop. Regardless, Vieira had to go. The team regressed, collectively and individually.
Based on his time at Palace, I doubt Vieira sticks around in management for long. I give him one more job before he's pretending to laugh at Micah Richards' "jokes".
Yeah, to be honest Palace had stagnated mid table and that's fine but now mid table is 3 points off the drop.
It's the decision to ring Hodgson that's baffling here.
Send all 8 of them down. Reduce the league to 12 teams and from hereon & a change in number of teams relegated from 3 to 2…ban Watford from ever being promoted.
It might sound a tad extreme but least this way we don't have to hear about a manager being sacked every week.
As Klopp would say, less games = better quality of football. Lets make it happen!!
Not to mod things but I do think this can be moved to the home football forum.
Mac Allister wouldn't be bad either.

I don't mind the Old Guard to be fair, younger doesn't always necessarily mean better. It very much depends from manager to manager with me, regardless of age. For example, I miss Arry, I'll always miss him.
Agreed. Age hasnt dulled Roy. He was a dinosaur 15 years ago as well
That's the Scottish league.
Honestly, don't post unless it's something worthwhile.
Believe me when I say I gave it much deliberation…buuuuut…