Hard to tell, being against championship opposition an'dat.
To be fair he's been completely anonymous this season until today.
Yep…that's what I mean…2 goals against the bitters…now he'll be the bees knees…so obvs…we'll be on the list to buy him…he arrives, gets injured and disappears u his own bottom…
I also think we're stack up front. Salah, Nunez, Jota, Diaz, Gakpo, Firmino, Doak and Elliott.
Really can't see us doing any more business in the forward line, even if Bobby leaves.
We could do if we cash in on Salah this summer. That whole thing about him meeting with Qatari businessmen seemed weird to me… potentially PSG want him?
Any chance Mbappe was at this so called business meeting?
6 senior forwards for next season seems good (if we get European football that is!). If something happened with Salah, I'd go for Saka (though now questionable if he'd even leave Arsenal for Liverpool), but I don't see anything serious/big enough coming for Mo.
I've before that I don't think there should be any sacred cows in this team.
There are three players at the club that could be considered past their peak (two definitely, one probably not quite). are probably worth decent money and the club could consider selling. Mo Salah (31 in June) , Virgil Van Dijk (32 in July), and Alisson Becker (31 in October). In that order.
They are brilliant players, and if FSG can fund a £300m rebuild without selling them, happy days.
But if we did sell them, I wouldn't be grabbing a pitchfork. I'd be interested to see what happens next.
Mo Salah has carried the general assumption that he'll go on like Ronaldo. I mean, look at him. But his last twelve months have been tough. Since AFCON he hasn't looked anywhere near his best. I think he's lost pace, confidence and sharpness, and while it might return, I don't think we're getting the Mo Salah of 18 months ago back. If we can get offers above £80m, we should consider it. It's a risk because average Mo Salah still returns 20 goals a season, but for the wages he us on and a the status he carries within the squad we should expect more than he is offering this season.
Virgil Van Dijk has also struggled with form this season, and we have lost the general demeanour of futility that came with the thought of attacking Liverpool on the left. He is starting to pick up little niggles as well, which doesn't help.
If we could get £50m for him at this point, and recycle that money into someone likes Gvardiol, it could be an interesting move to make.
Lastly, Alisson Becker. Definitely the last on this list I'd be alright seeing go. In my view he's the best goalkeeper in the world, and he's one of the few to emerge from this season with his reputation undiminished. The question for me is if we are looking at a 2-3 year rebuild cycle, is he up for that? Because we've got a really, really good young back up who is probably going to look elsewhere shortly, and we need to know Alisson is in it for the long haul. Losing Alisson would be sad. But losing Kelleher, only for a year later Alisson to say he wants to get off so he can win the big trophies would be a catastrophe.
So moving on one of those, possibly two of them would be OK by me, depending what we do next. Moving on all three would be fucking ballsy, but even then I'd be thinking 'Alright then. Let's see what the plan is'.
I'd actually been thinking the same thing, at least concerning Mo and Virgil. These are legends at this club, and will always be so, but football is a ruthless business, and to stay on top, without having the wealth of a sovereign state, you need to make hard business decisions. Selling aging stars for a good price just as their form starts the downward spiral is smart business, IMO.
Mo and Virgil have given us everything, and I will love them forever, but if you can get £150M selling them, that would go a long way toward rebuilding and refreshing this club. At least pay for Bellingham, and possibly a young Mo replacement like Kudus. Add in another young, athletic mid, and CB, and you've gone a big step in refreshing the club. A decent bit of those signings offset by sale of fringe/academy players, and wages saved by having out of contract players walk.
I would be far more reluctant to sell Ali, as keepers can keep their form for much longer than outfield players. Also, Ali doesn't seem the sort to push for an out, but who knows. Love Kelleher, but if he could fetch £25M, seems there's a few young keepers in our system that are pushing for that step up too. And, if we could get £20M+ for Fabinho, I'd fly over to escort him wherever.
what??? a keeper past his peak at 31?
It's literally clarified in the bit you quoted.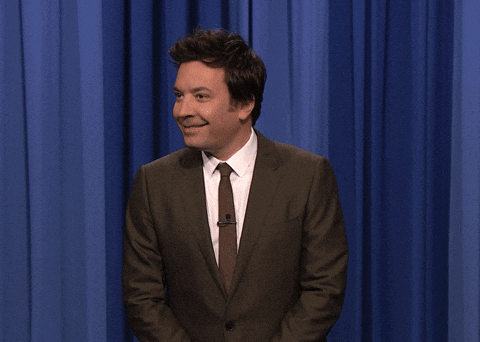 I don't understand what you are getting at.
I'm literally saying two of them have past their peak, and it's debatable with the other.
I tend to think Alisson has a few more seasons at his peak, but at the same time we've seen goalkeepers decline past thirty. It's not unheard of.
What I think can be argued in Alisson's favour is that he have never built his reputation on reflex's and reactions. It's more about authority, position and decision making, which is likely to endure.
Anything good/promising/opportunistic left at Ajax that could be worth taking?
6 league games without a win and down to 5th.
I guess they the next Ajax players who could be interesting to big European clubs could be…
Timber, Alvarez, Kudus, maybe a few more.
A club that apparently wont spend money has somehow managed to find itself twice on the list of the year's 10 biggest transfers.
Diaz cost more than Richarlison? Uhh I don't think so.
Yeah. Fifa is probably lying. Or…