Can't believe you're opening such a thread with Eric Clapton!
The King
Sam Cooke
Marvin Gaye
Freddie Mercury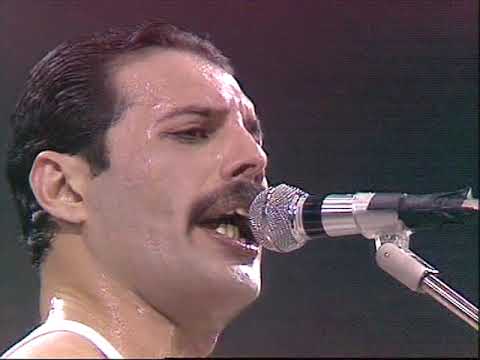 Heard the song on the radio today for the first time in maybe 2 years.
Could we please post one artist per post.
Bah!!! my favourite top 3 singers of all time (Cooke,Redding and Gaye) already posted,fuck it,i'm doubling down on Cooke (perfect harmonising with Lou Rawls on this song aswell).
One of my fav topics to bring up if conversation ever runs a little dry. There's a huge difference between a really good singer and a distinctive singer. There have been very few really good singers (in contemporary music) IMHO. Freddie, obviously and Art Garfunkle. But who else actually had / has a good voice? I can give you a pile of examples of people with distinctive voices Mark Knoper (spelling?) Robbie Williams, Sting, Phil Collins, John Elton etc have all made fortunes but are they good singers? Some would say so but there are a hundred better on cruise ships / the cabaret circuit who are technically better but have no distinctive qualities. I HATE Morrisy but you can't deny that his style works. Same with Oasis and U2. When Van Halen shot to fame, David Lee Roth was an acceptable singer but had the stage presence of a god (and still did 30 years later) whereas Axle Rose was and is a talentless drug addict who by the organiser's own admission was too pissed to come on stage when we had tickets for them in Manchester in 1992. Michael Jackson could sing, so could George Michael but when you really think about it, singers are famous for being unique rather than naturally talented (in the pop / rock sphere anyway) This certainly doesn't apply to opera as you can either do that stuff or you can't. I actually can but nobody's ever offered to pay me

Perfect example. Brilliant technically excellent voice or just magically distinctive?
Sitting on the Dock of the Bay is an excellent example.
Well, it's certainly about more than just putting the right notes in the right place. Otis had a rough edge to his voice, but he conveyed emotion as well as anyone ever, and I can't imagine listening to him and remaining unmoved. For me, that's much more important than pure technique.