Yes, lets get the negative energy out now, then get the positive energy flowing from tomorrow.
Im proud of myself for reading the thread all the way through before engaging my base instinct to…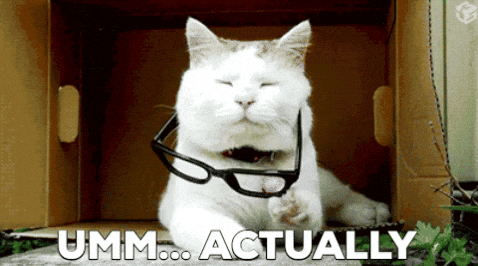 Seems like an apology to the fans, not sure how that's being read as him saying he wants to leave.
I quit twitter about a year ago and everytime I follow a link to it now its just an increasingly confusing hellscape. Every Tom, Dick and Harry seems to have a blue check mark, half the comments don't seem to have any relation to the OP but are still boosted to the top. What is its use anymore? Musk is a fucking moron.
Not saying he wants to leave and highly unlikely because he recently signed a new contract.
His agent wants him to stay 'relevant' for the media by telling him to post stuff like this.
Afaik none of our other players commented on missing out on CL football. Mo does it in the minute it was confirmed and it feels so staged.
Have to be honest, when I first saw it and read it, it didn't cross my mind that it was some sort of an agent/PR/exit move. It can be a possibility. But I thought it was actually good to hear from one of our key players remind all of us about our standards. From last season to this season, not making top 4… that is a big drop, the football side of the club got things horribly wrong this season.
I think it is one to watch.
Maybe nothing comes of it, other than the disappointment, a time to lick the wounds, then a regrouping in preseason with a refreshed squad that is determined to make its mark and put it right.
But I do think it might be one to watch.
If there is a sense that the team is being built up again, so the next immediate goal is to get back in the CL, and then kick on again from there, does Mo have the stomach to go through that cycle instead of fighting for the top titles with us, as he has done for the last few years?
He is a top pro and top character, and of course our most reliable source of goals.
I might be wide of the mark, but it just feels like one to watch, for me.
I should think that getting into the 2024-25 CL is already priority number one for next season.
I am admittedly biased, but I also think that despite what has happened this year, we're not only favourites for one of the spots but the side most likely to challenge city for a title. There was a perfect storm of factors that screwed up our first half to the season and without the physical and emotional carry over we started last season with, and a mid-season world cup to accommodate, it wont take very much to right that ship.
This is not a side that needs to be ripped up to go again.
I am convinced we would have challenged City and Arsenal had we brought in one midfielder early in the transfer window last season.
That one is on Klopp. Ignored age of Milner, Hendo, Fab, Thiago and ignored injury problems of Thiago, Naby and Ox.
Nope.
Our disappointing season is down to several factors: inconvenient injuries (Diaz and Jota, in particular); disorganised defence (Virgil has been way below his usual standards); middling midfield; failing forwards (our conversion rate has been poor).
Oh- and dodgy decisions. But we should be used to those.
I agree. The team doesn't need to be ripped up to go again. There's a sense in which rebuilding is always happening, but for the past 1-2 years it has been clear to see (the forward line is different) and that process needs to continue, with a focus on the midfield (we have some great young midfielders who now need a prime operator or two, to help carry the thing). And I suspect we will also see another defender added, for the left centre back role.
A new team is definitely emerging, and its evolution will continue this summer.
It's a fair shout to say we could be Man City's closest challengers next season. Put me down for some of that. We will have to take the last ten games or so and build on that, and I think we will.
Still, you would have to think that Newcastle, Man Utd and Arsenal will all be stronger, and who knows what will happen to Chelsea and Tottenham.
So getting back to the CL is probably the next goal, along with winning Europa.
With a fair wind we might challenge for the title, but I want to see the business we do this summer, and then hopefully we make a good start, and if so, anything is possible.
Maybe Jones back a couple of games earlier or Klopp buy a midfielder with his own money.
£150m spent on three attackers in the months before and after but no money available to bring in a midfielder - yeah sure.
Attack was fine. Compared to what we had when winning CL and PL two out of Jota, Diaz, Nunez and Gakpo are kind of luxury signings.
Midfield was broken a long time ago. Injury problems of Naby, Ox and Thiago were known. Age of Thiago, Milner, Hendo were known.
Someone set the wrong priorities. That's on Klopp and he knows it.
It's fair to say the midfield was mismanaged. The old guard were past it, in terms of carrying the thing and dominating games. The young breed weren't ready to dominate, and the prime age players were sick notes.
We should have made a good midfield signing sooner but we didn't.
So with all that said, and known by all, there comes a point when we have to look forward.
That's where we are now.
With Trent's new role and the emergence of some exciting young midfield talent, once we add a couple of good ones to the side this summer, we won't look back.
We say that about the attack but we had to play Ox and Jones at points on the left side.
18 injuries by September is going screw any team.
Watch the video above instead
I did, thanks.
Clearly the interview was recorded before Man Utd confirmed the last spot. Very early in the clip above Mo said, "It wouldn't be the best thing IF we finish outside the CL."
As soon as not qualifying for the CL was confirmed, Mo sent out a rapid tweet expressing his frustration.
If that's all it is, and nothing develops, great!
My reaction to MO's tweet, as soon as it came out, was this is something to watch. It might be a nothing burger and just a top pro expressing legitimate frustration. Let's see.
So can injuries to Luis, Diogo and Bobby + Darwin's suspension be compared to predictable injuries to Ox, Naby and Thiago?
Klopps football works at best when he is not forced to make too many changes each game.
Midfield was the problem from matchday 1. The rest was a domino effect.
Money was obviously available. Now seeing with which players we're being linked makes it more disappointing. Can't tell me players with the quality and ceiling of Mac Allister or Ugarte are not available every summer. Even cheaper than what we have to pay now because Clubs know we're desperate.
This looks more like an agent related Tweet to me."Look what I might have for you",type of shit.
I hope he stays and think he will, and do read Mo being upset at missing CH League as a lot are.
Of course he would be disappointed,he is a 100% player every time he is out there's expect him to be banging them in for us next season.
If he did want out, he'll go and we move on, as we do!