time to start taking an interest in the lower leagues. Wrexham it is then!
Wouldn't supporting a team like Wrexham be just more of the same if they can afford to pay higher wages and buy their way up the leagues?
Tranmere it is then. One should suffer for their art.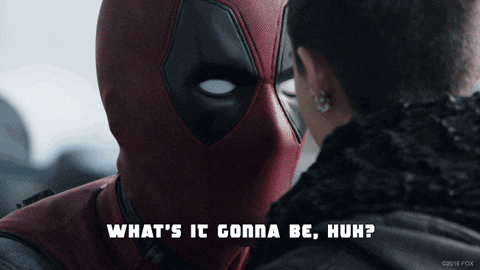 I think this is kind of what happened with Wimbledon back in the 80's.
Back in the day I remember feeling so gutted when Ben Johnson cheated his way to gold in the mens 100M at the Seoul Olympics. Huge question marks over Flo Jo too, and others along the way.
One of the viewpoints expressed was that we should just let them all do what they want and have a drug fueled Games, but in addition we should also run a clean Games for people who cared about legitimate sporting achievement, and integrity.
That analogy might need to be updated to football, where we have a sports washer league and a legitimate sporting contest in another league.
I find all those records in the late 90s early 00s in Baseball tainted.
To me Judge went just behind Aaron in the HRs
"Glazers believe they can attract offers in excess of £6bn." ESPN reporting.
Personally, I still want to watch the sport played at the highest level. Have to accept what it is and where the money comes from. Just my opinion.
Been wondering with this next level of ownership entering the sport how long it is before these world powers take another run at a Super League. Economically speaking, more matches between the sporting powers means more money for ownership. I don't see that idea as dead yet.
Baseball is weird because even besides the steroids, there are so many things they've tinkered with over the years that affected the ability to hit home runs that pretending the records that are held so dear were a reflection of a perpetually level field until the steroid fueled hitter came around isnt justifiable yet pervasive.
Suppose it leaves a bad taste in the mouth considering it's when I first engaged in the sport.
"Offences included assault, criminal damage and burglary.
Many of the defendants, aged from 15 to 52, also received football banning orders, preventing them from attending matches for a set period of time.
None of them were jailed."
Pathetic.
I think I'd have been more angry at that if it wasn't for the fact we were in a far better place when it got replayed and we smashed them.
good… protest all you like, but vandalism, assault and theft are crimes
It's really hard to get the genie back in the bottle now. And they certainly aren't going to do it for United.
We need effective FFP. It really just comes down to that.
Problem is there's a lack of authority in this country.
From Politics right across to Sport.
All these MP's and senior execs love to talk a big game then end up doing nothing more than pissing in the wind.
It's not often that I agree with you, but you're absolutely correct here.
And that lack of authority is due to the mendacity and contradictions of the government over the last twelve years.
If you can't trust those who are supposed to be in charge, who can you trust?
FFP, or even fit and proper, aren't the issues in that particular case, although I agree completely that they need to be enforced.