1, Bill Shankly
2, Bob Paisley
3, Kenny Dalglish
4, Rafa Benitez
4, Jürgen Klopp
Just for the sheer dominance it has to be Paisley, but most important reign; Shankly.
Sorry but if you're going to have Rafa and Jurgen on there what about Joe Fagan?
Bob might have won more trophies, but Shanks built the club to what allowed Bob to be the success he was, so for me, Shanks sneaks it by a toe
Bill Shankly: 1959-1974
League titles: three
FA Cup: two
League Cup: none
European Cup: one UEFA Cup
Bob Paisley: 1974-1983
League titles: six
FA Cup: none
League Cup: three
European Cup: five (European Cup x 3, UEFA Cup, and UEFA Super Cup)
Kenny Dalglish: 1985-1991, 2011-12
League titles: three
FA Cup: two
League Cup: one
European Cup: none
Rafa Benitez: 2004-2010
League titles: none
FA Cup: one
League Cup: none
European Cup: two (UEFA Champions League and UEFA Super Cup)
Jürgen Klopp: 2015-present
League titles: one
FA Cup: one
League Cup: one
European Cup: three (UEFA Champions League, UEFA Super Cup, and Club World Cup)
As far as statistics or honors go, Paisley stands out from the rest. However, each of them as well as Gérard Houllier had profound and transformative impact on the club.
I get the argument, but then you start getting into situations like "George Kay brought in Bob Paisley and without that Bob would never have been in a position to win the trophies he did." Its important to recognize the giants whose shoulders you stand on, but it was Bob who rebuilt this team and turned us from good to domestically dominant, and then again to the next level in Europe.
The judges decided that the reign should be a minimum of three seasons.
Thank you for your enquiry.
The Shankly-Paisley question is why I have to give the nod to Klopp. In terms of standalone achievements, Klopp did not have the same precursor foundations that Paisley enjoyed. He has sort of been compelled to be his his own Shankly, the club was a mess by time Rodgers was fired. Not the situation that Shankly inherited, to be sure. While he hasn't notched as many trophies, Klopp has done it in what it is to me a much more challenging era.
Rafa for me is more of a what might have been conversation, not a bad one considering it is how many more European Cups could have been won.
How many would Kenny's sides have won but for the post-Heysel ban?
We can only imagine what a European Cup final between Dalglish's Liverpool and Sacchi's great Milan teams could have been - the 88-89 final in particular. The history of the game is the poorer for that absence.
No1 - This is the guy… Bill Shankly
He laid the foundations for what we became, and then passed them on.
No.2 - Bob Paisley was an excellent excellent excellent manager. Loses a couple of points in my book because he asked Shankly to stay away from Anfield after he picked up the baton that Shankly had left for him.
No.3 (at the moment) - Jurgen Klopp…
Most exciting Liverpool team I have ever witnessed. Jury remains out though until his tenure finishes, and we see what footprint he leaves at LFC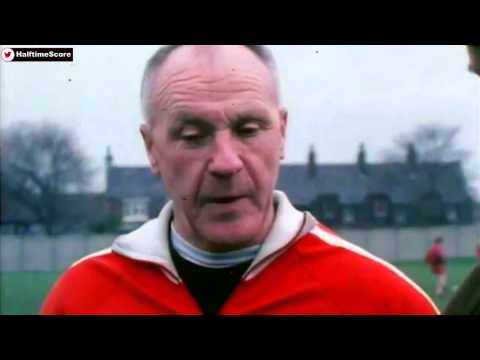 Paisley best due to the wins
Shanks best due to what it did
Klopp personally because I lived through it.
Controversial opinion, but 0. The ban came at the same time key pieces were ageing out in a way that would have been far more exposed in Europe than it was at home.
87-88 was a truly wonderful side, but it would have only been in the UEFA cup. Those standards werent maintained though, especially at the back. Whatever campaign we'd have had the following year would have surely been undermined by a side that was no longer able to reliably call upon Hansen and didnt have a suitable replacement for him (part of the reason we started to slide shortly afterwards).
You could argue that being in Europe would have assisted in replacing the players that needed replacing. The addition of one or two quality players to compete in Europe, as well as domestically would have helped.
When Everton, Arsenal fans bemoan potential European success, Liverpool were potentially the club that lost out the most.
Mind you we may have won the European Cup that season.
Didn't that get you back in at the time.
Yep. Still does, of course.
Yeah I know but for a period it technically didn't
im just not qualified to cast a vote here…
having not lived first hand through the various eras of dominance, i can never grasp the feeling of the era…id end up plugging for Kenny based on a fair whack of nostalgia, but also his actions in 1989…and im not sure thats fair
is there anyway we can make this poll viewable to those who havent/wont cast a vote?
I view having the best reign as different than the most important manager. Shanks was the most important manager as he laid the foundation, but Paisley had the best reign.
Isn't it? I have a view results button.
Sorry, it was all I could do to even set up a poll.
@mods?