It would be interesting to hear peoples thoughts on where we are going wrong? Is it tactics, is it fatigue, is it players? A thread where we can have an open and honest conversation about all elements of how we are doing…
Note - Caveat we aren't managers, coaches or anything similar and we only see 1% of what goes on but we can discuss what we see in matches and there is no room in here for the try hard WUMs… There is no disrespect intended but the coaching team and players are always questionable, especially when in a slump.
On the same thought this isn't about investment or FSG but what we see on the pitch.
I'll start on why are we starting so slowly?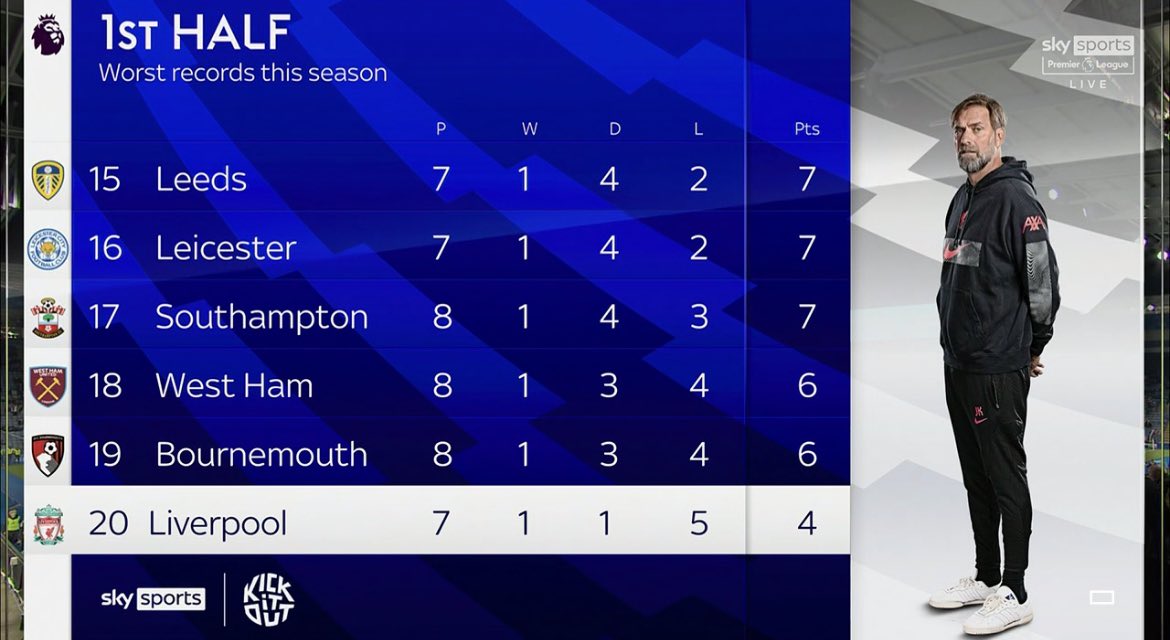 in 12 out of 15 games we've conceeded first. Is it a mental problem? Do we need to be a bit deeper to get control of the game? Do we need to tell Trent to stay deeper and wider? I.e. stop "underlapping"