Caoimhín Kelleher has now won more penalty shootouts than any Liverpool goalkeeper in the club's entire history (4).
Too good a keeper to be restricted to very occasional games.Unfortunately for him he has 1 of the best around keeping him out.He has seen both Bazunu(southampton) and Travers(bournemouth) pull ahead of him in the international team pecking order due to getting regular playing time and will more than likely make a decision soon enough which sees him get the same opportunities.
Kelleher just came on a kids show and gave a free signed jersey and gloves and has flown the kid and his whole family and put them up in a hotel for a Liverpool game.
What a man
I got nervous for a bit.
Nice to see nothing bad

The kid must be over the moon. How lovely.

Should go to Leicester on loan. Surely better than Danny Ward.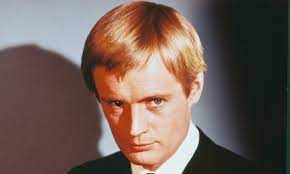 Oh dear…

So we can't bring in players that we desperately need and we can't hold on to future prospects. The future is bleak.
Future prospect? Who, Kelleher?
The guys 24, he needs to be a first teamer and we have Alisson who's going to stay around as our #1 for the next 5 years or thereabouts if not longer.
You really think Kelleher's gonna stick around playing 2nd fiddle until he's 30? Nothing to do with not being able to hold onto him.
I'm surprised he is still here, to be honest.
Good luck to him. He is a good keeper, but he really needs to be a number one somewhere.
I think this has always been on the cards, like @Mascot said. I'm surprised that he's still here if I'm being honest, I thought he would have gone out in search of more playing time by now. I'm wondering in fact whether we gave him assurance that he would have the opportunity to depose Alisson?
I never really get the 'he needs to play somewhere else' argument. If I signed for Liverpool I wouldn't care how many games I played, if they put a contract in front of me I'm signing my life away immediately.
Plus being a backup goalkeeper is the sweetest gig in the game. Very little playing time, less pressure, still get all the benefits of playing at a top professional club. He's living the dream.
There's a limit to that, especially if he's not a fan like us (even some of us would move after a while). He's done well, learned a lot, we got something from him as well. Will be good if he secures a good move and we get a good fee. The rest, how far he goes in his career, who knows.
I would normally agree, but I think he has ambitions for being starting goalkeeper for Ireland, and it's hard to do that when your competition is starting games regularly and you play only a few minutes a season…
We might have hit on the reason you aren't a professional footballer

I think my complete lack of talent may have had slightly more to do with it.
Just in case any scouts are reading this - I'll sign for Liverpool, minimal salary and I'll never demand to play ever. In fact I'll continue to live in the USA and not even take up room in the gym.
Its a fantastic deal for the club.