Any idea about the other regional qualifications schedules?
Well it's always good to know which dodgy warzone our lads are flying into!
Draw for European qualification stage. Qualifying begins in March 2021.
Group A: Portugal, Serbia, Republic of Ireland, Luxembourg, Azerbaijan
Group B: Spain, Sweden, Greece, Georgia, Kosovo
Group C: Italy, Switzerland, Northern Ireland, Bulgaria, Lithuania
Group D: France, Ukraine, Finland, Bosnia, Kazakhstan
Group E: Belgium, Wales, Czech Republic, Belarus, Estonia
Group F: Denmark, Austria, Scotland, Israel, Faroe Islands, Moldova
Group G: Netherlands, Turkey, Norway, Montenegro, Latvia, Gibraltar
Group H: Croatia, Slovakia, Russia, Slovenia, Cyprus, Malta
Group I: England, Poland, Hungary, Albania, Andorra, San Marino
Group J: Germany, Romania, Iceland, North Macedonia, Armenia, Liechtenstein
Another low point.
Invited by UEFA


Qatar will play in Group A of the WC qualification (but will not be eligible for points).
Hopefully Qatar play in Europe somewhere don't want Jota and potentially Kelleher having to fly out there for a pointless friendly which is what that would be.
Anyhow I reckon we will see three home nations qualify.
There isn't a proper thread for this (and neither is this one) and I didn't want to open another thread, so I'm putting it here.
Was the Soviet teams of World Cup 1986 and Euro 1988 the best in their history???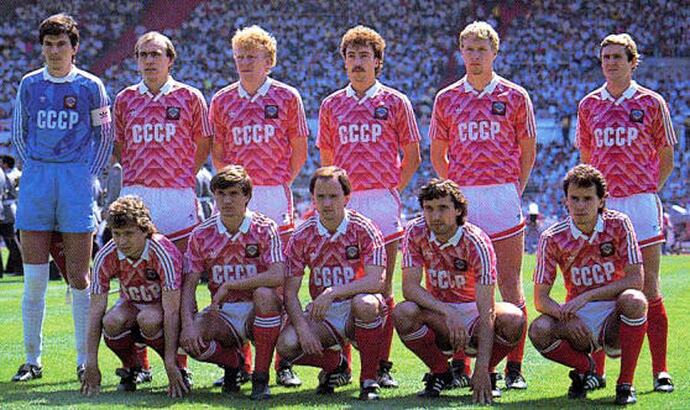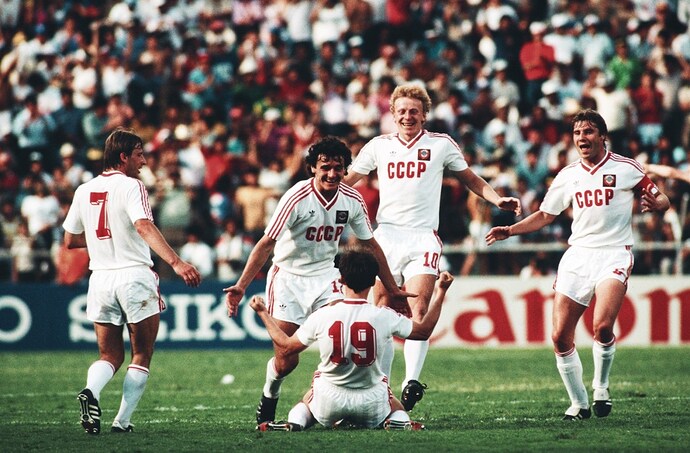 They played some sublime football.

Alisson, Fabinho and Firmino (Brazil): Colombia (away) and Argentina (home)
Robertson (Scotland): Austria (home), Israel (away) and Faroe Island (home)
TAA, Henderson (England): San Marino (away), Albania (home) and Poland (away)
Neco (Wales): Belgium (away) and Czech (home)
Tsimikas (Greece): Spain (away) and Georgia (home)
Kabak (Turkey): Netherlands (home), Norway (away) and Latvia (home)
Wijnaldum (Netherlands): Turkey (away), Latvia (home) and Gibraltar (away)
Shaqiri (Switzerland): Bulgaria (away) and Lithuania (home)
Thiago (Spain): Greece (away), Georgia (home) and Kosovo (away)
Jota (Portugal): Azerbaijan (away), Serbia (home) and Luxemburg (away)
Matches are scheduled between March 24 and 31.
FIFA relaxed the release rules on this a week back didn't they, where have you seen this anyhow?
These are just the scheduled games (from FIFA WC website). Yes, FIFA has given options for travels to Brazil and Portugal.
Yeah up to the players but I doubt Klopp will be keen on releasing them.
Still, I suppose the show must go on…
(I'm being sarcastic, in case you can't tell)
A lot of those people are from Bangladesh. It's been going on for years now. I guess Qatar is getting the limelight due to the World Cup, but the situation is same in other gulf kingdoms.
Under UK government restrictions Liverpool would lose several influential players for 10 days after the upcoming international break. The Brazilians Alisson, Fabinho and Roberto Firmino and the fit-again Portugal international Diogo Jota are due to play World Cup qualifiers in countries on the UK's travel red list – Brazil, Colombia and Portugal – and would have to quarantine in a government-approved hotel for 10 days on their return. Sadio Mané and Naby Keïta could also be affected with Senegal and Guinea respectively due to face Eswatini and Namibia, two more countries on the red list.
Good, can't let players go and FIFA are allowing that, they would just stick Becker and Fabinho on the bench as usual, also I don't think Jota is a starter.
As for the African games I think they can cope without.
I wonder though with Portugal playing twice away in Serbia and Luxembourg would he have to be released for them?
They should have postponed this period a long ago to be honest, Most could catch up in the summer when the Euros are taking place in Europe.
Jurgen Klopp said it was "not possible" for players to leave, adding: "The players are paid by the clubs so it means we have to be first priority."
Maybe he should tell Guinea to go fuck themselves while he's at it.