I guess we can start with this one…
I think that this January window will be more "famous" because of which pre-contract agreements are completed during it than transfers themselves. Just look at this list:
Incidentally, they also have Origi on this list, which is a bit of a surprise to me as I thought that the one he signed in 2019 was a five year-contract.
What sort of money should we be asking for Phillips in January as Klopp seems willing to sell him, I saw some report yesterday that he can go for 15 euro, that would be crazy I think 25-30m at least, he is as good as maguire and he cost 80m
That could be a mistake, wouldn't be the first time on transfermarkt with contracts. Sometimes difficult to get everything 100% correct. On Origi's profile it also says "performance option". We'll see what all that means.
This is an insult to Nat.
Yeah, I hope so. I don't blame them, they store so much information that it's impossible to keep everything up to date, especially the transfer fees that are often misreported or undisclosed. In Origi's case, I'm speaking purely from the financial perspective - with COVID and all, club didn't make the sales they probably wanted to make, especially when it comes to transfer fees they got in the end. A lot of players have also left on a free (Lallana, Wijnaldum, Can, Moreno, Clyne), I wonder if they counted on getting fees for at least two of those.
That is Lord Phillips.
And for the record, to buy the best CB in the universe, would be 30-35M, unless it's Newcastle, in which case it is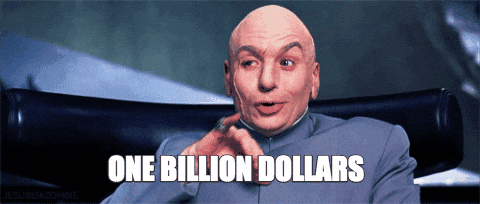 Several reports that all Premiership clubs are going to refuse business with Newcastle due to the ownership etc. Let's see how true that is.
It will be interesting. Although I don't think Howe would have a problem working with players from the Championship. Only issue there is if players are available this time of year. Otherwise there will probably be players available from other countries they can pick up.
Yep 100%, seen Newcastle are heavily linked with Botman. I can imagine them going abroad, I bet the super agents are rubbing their hands with dollars as we speak.
Shouldn't this thread be in the Cruyff Turn section since it includes European transfers too?
Newly-promoted Bundesliga side Greuther Furth are interested in the services of Loris Karius. They have the lowest points total of any team in Europe's major leagues this season. #awlive [talksport]
It's reported we are asking 10m for Nat, if that's true its crazy, at least 25m it should be.
One thing that we usually do is that we don't try to extract such high value from players who have expressed a desire to leave after having served us well. Case in point, Lovren. Probably could have gotten more for the best defender in the world, but he wanted to leave to play more so…
A record they clearly have no desire to relinquish
Never get on the bad side of Rafa I guess…?