Can't see Dortmund sell next year but IMO we can wait until 2023.
Well this thread is going to be fun…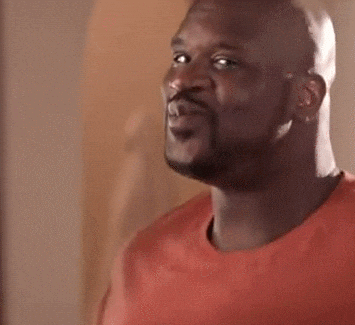 I won't delete the thread but I am going to lock it, until a more reliable source presents itself.
… maybe

Jude joined Dortmund for around £20m in 2020 on a three year deal and it automatically got extended until 2025 on his 18th birthday last year.
So he is basically still on his first contract there.
They won't sell this summer but that contract might have a release clause or agreement to let him go next year.
2 years left on his first contract - the optimist in me says there might be a chance to get him for less than £85m.
Honestly not fussed about this. He's good, he's not so good that we need to go throwing our entire transfer budget at him. I currently have him as the 53rd best CM <26 in Europe's top leagues - purely based on statistical output - and that's while playing in a German league that is notoriously easy to be overrated statistically.
For reference Thiago, Keita, Henderson and Fabinho all rated in the top 25. Jones was 28th.
We could be talking about a world class CM in 3/4 years or we could be talking about a squad player. I wouldn't pay £100m to find out.
Of the top 20, how many are from Premier League clubs and which club(s) have the most representation in the top 20?
Oh dear, we have a thread for him already

If he wasn't English would we be considering £100m on a 19yo in German league? Would we even have heard of him? Trust our team if it gets done, but seems highly unlikely to me
How are Thiago, Keita, Henderson, and Fabinho <26?
They were the midfield that came a couple of goals away from an unprecedented treble?
What @Kopstar means is that @Sweeting's statistics talk about centre midfielders under the age of 26, but Thiago, Keïta, Henderson, and Fabinho are somehow ranked in there despite being older than that.
I suspect what it means is just that those 4 rank better than the cutoff for the 25th position.
Haven't analysed any stats and have no idea how realistic this is. But this a player where I at least understand where the hype comes from. Just the whole demeanor of the kid off and on the pitch is pretty unusual for his age I think. Would be interesting to see him in a team that isn't as anemic as the Dortmund side of the last seasons tended to be at times.
If the market dictates that he's going to cost in the region of £80m/100m Euro, that's the market. If Klopp and co are convinced he's the real deal, I'm all for it.
Tchouameni cost around 100m Euro - we were after him. What changes chasing Jude?
I think we all need to recalibrate.
I think what the club have shown, quite a few times, is that they are not arsed when it comes to transfer fees. If they are convinced a player is the one, they will pay what it takes.
Where the club show more caution is around wages. When they swerve a player, it's generally because we don't like the demands of the player/agent.
If Bellingham was known to be asking for north of 200k a week, then we'd absolutely jibbing it. I'd say not a cat in hell's chance. But I don't think a big fee concerns us in the slightest.