500m for a bottle of Erdinger seems steep. Is that Euros or pounds?
Where is the beer money John?
Not with that beard though.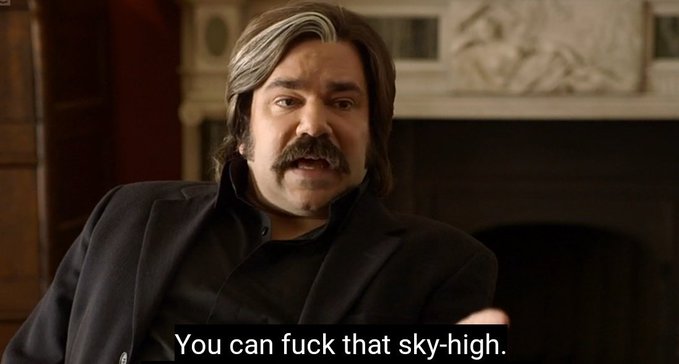 He looks like Oleksander Usyk lol hard nut!
That exact hairstyle got really popular amongst Danish lads in their 20s about five years ago. Every bar in central Copenhagen felt like a Hitler Youth beano.



Jurgen Klopp leaves Sky reporter squirming for air as he puts him in headlock
Jurgen Klopp accidentally left Sky Sports reporter Vinny O'Connor gasping for air as the pair embraced at Liverpool's training ground as players returned from international duty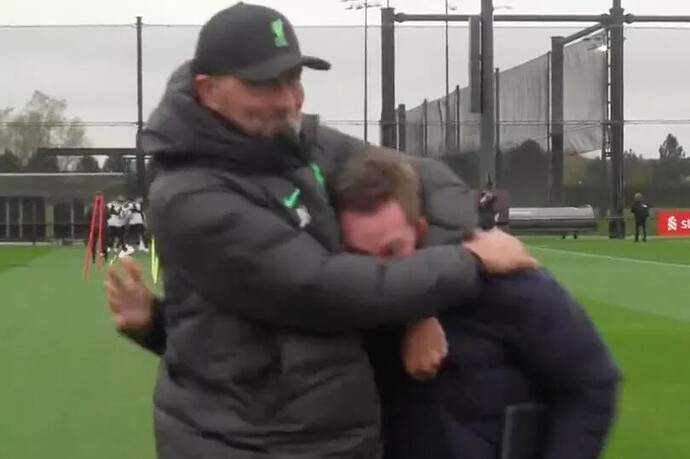 Jurgen Klopp accidentally left a Sky Sports reporter squirming for air as he welcomed him back to Liverpool's training ground after the international break.
Vinny O'Connor and Klopp shared a laugh and a joke as Klopp placed him in a headlock before launching a friendly jab to the ribs joking: "Thank you for that 12:30!" The Reds will welcome back the Premier League on Saturday lunchtime in the early slot against Manchester City
I'm sure I'm not the only one who noticed this but:
Careful Klopp. Your mask is slipping!


I know we all think they have a respectful relationship and nothing more, but would anybody actually be shocked if Klopp and Pep were secretly great mates and meet up for a beer and pizza every week, knowing what Klopp's personality is like? Klopp keeping it quiet so as to not upset the fans who have an 'interesting' relationship with Pep.
Yeah…I just vomited a little too.
One of the great things about Klopp is the fact that he's not only a fierce competitor, but also a genuinely good guy.
He stands up for the club and his players, but he is never vindictive. I'm sure that he is able to put aside rivalries and have a respectful relationship with opposition players and coaches.
I wouldn't want him any other way.
Still wouldn't want to get into his bad books, though. I'm sure he has a mean streak to him.