Carlsberg don't do European away legs. But if they did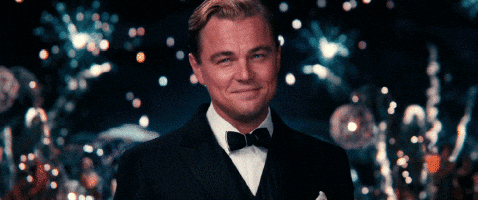 Only saw the second half.
Van Dijk imperious. Subs superb. Result magnificent.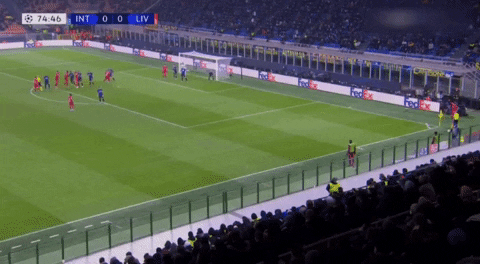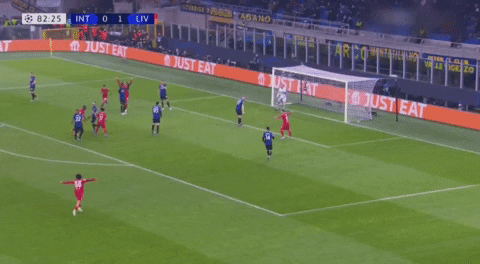 That was the hardest to watch 0-2 win in the history of me supporting Liverpool. Has to be VVD or Konate for motm.
FFS, poll please, before I start a "Should ??? be taken off post match thread duties"

Brilliant away win in the CL. Played ok 1st half then went off the boil. Inter were always going to have good period. Konate and VVD kept us in it. Excellent, timely subs helped us wrest back control then our quality shone through. These are glory days. YNWA
2-0 away from home in the champions league is just fantastic, Virgil man of the match. Onwards and upwards.
Excellent. Inter didn't set out to defend deep, but they pressed, harried, and many times targeted the usual space behind Trent, but then had another 4 or 5 supporting. They didn't allow us to play our usual game – we were reduced at times to try to play long as Inter worked hard to cut out the passing lanes.
The Fab sub seemed planned to manage his game time. The other subs was good from Klopp to introduce fresh legs. A brilliant header by Bobby to get in front, and then a deflected shot from Salah to seal the win.
Ref was consistent in letting the game flow, and he finally gave Mo a freekick in the 77th minute for the defender holding on to him for the 100th time.
You can see how disappointed Inter were. Though we were not in top form, we found a way to stay in it and then hit a couple of sucker punches.
Although Bobby's lovely touch for the header was nice, neither he nor Salah had very good games. Many of our more advanced players took a while to adapt to play the ball faster instead of holding onto it and losing it.
Inter really are a very skillful side who came to play high intensity football. As they found out like every other team, it's very very difficult to do that over 90 minutes.
Fortunately our defence kept us in the match until we took control with our first goal. Fab, Konaté and Virg as the easiest 3,2,1 decision of the season.
As much as it was difficult to watch with their intense pressure making us look very ordinary on occasion- maybe it's the 2-0 first leg lead talking - but it was still a very enjoyable watch. A proper CL game and great to return to the San Siro.
Inter gave us a game tonight but the problem is you can't do it for 90 minutes and the triple sub basically gave us added energy.
2-0 is excellent result and defensively we were solid, Inter had one shot that hit the bar and an obvious offside.
BT banging on about how poor we were until Fowler perked up and said Inter Milan didn't have a shot on target.
We just blew them away with our squad depth. We were able to basically replace our midfield and have a backup game plan ready to go. Virgil definitely looks back to his best. Quarters here we come!
They didn't have a shot on target
Inter tougher than I expected, yet we still came away with a 2-0 which I also expected.
Should be able to enjoy the second leg a bit more.
I'm wondering if Diaz is going to be a Crouch. Look brilliant but going to be a while before he scored. Doesn't really matter if he keeps playing so well and we keep winning games.
Also Diaz replaced that pressure on the goalie that we lost when Jota went off.
Hopefully Jota isn't serious or long term if he is injured.
Very close game. Konate Virgil and Diaz motm. Diaz changed the game offensively for us.
Konate MotM. Klopp made the right changes that perfectly changed the game. We're through unless we decide to absolutely fck up at Anfield. I wish we had away goals rule now lol.
Another in match thread of knicker wetting. Another Liverpool win.
Inter didnt get a shot on target.
Virgil…what a man.
I think even Henderson too far more mobile than Fabinho.
Anyone noticed Klopp calling Mo while the lads were celebrating Bobby's goal.
Where's the poll John? John where is the poll?