They saved their worse performance of the season for Everton, which will probably keep the blueshite up, again!
We won't need to, Preston and Plymouth will do that on our behalf.
Oh Brighton? Hopefully they'll be beating Everton the season after in the championship too

Just a shame we're not away to Leicester this weekend, a damn shame.
I'll give Leicester some credit, they didn't bother showing up against anyone.
Miracle we ended 5th with this squad of players considering the state we were in Feb/March time, once again proves what a manager this club has…truly the best of the best.
The top 4 teams finished above us for a reason, they've all outspent us. You can't have the 8th highest net spend in the league and expect title challenges every season.
Next season will be even harder as Chelsea will have a manager who knows what he's doing and will receive all the backing he needs to get back amongst the top 4.
I can put this thread on mute now. What a shit show of a season.
Ironically enough, if we beat Southampton, we will equal the ten game run from the end of 2020/21 that ultimately led us to qualifying for CL.
It just goes on to show how inconsistent we've been - October and January were a disaster. It seems that what we do in these two months in particular defines our season - October results from the last season ultimately cost us the title, while this season's fixtures cost us the top four spot.
Alternatively, we beat a downhearted Man United side at their own ground and we qualify for CL on goal difference, while they play Europa League twice in a row with all of their expensive new signings…
Just going to stay from sports news for a while as the fellating of Man U for making the CL has started. And it's pointedly mentioned that it was at our expense (gleefully even)
Just need the new signings and outgoings sorted early and I can concentrate on preseason and fixture list coming out!
A couple of dodgy decisions we could blame also like against the arse away but losing to leeds at home was the worst result for me.
69 points was enough that season for 3rd it's our last decade in a nutshell.
To be honest, I didn't notice that, that's a good spot, mate. Yeah, always a day late and a dollar short. In previous seasons, at least we were one win away from winning the league or CL, now it's one win away from finishing fourth… Oh, well, here's to better days! Off to listen some gloomy death metal.
Always some light at the end. Which probably is why as much as I like quite a lot of bands in the death/black/doom genre for their technical ability , I'll not listen to them too often.
We just need to take it on the chin. For a lot of the season a large section of the media has positioned them as being better than they were, but it would be churlish to not praise them for the steps forward they made this season. They started the season with a ton of inherited problems and the new guy addressed a lot of them and meaningfully moved them forward. Where they are right now is still only table stakes for a club like Utd, but it's a been a step forward that deserves praise and is something their fans are justified in celebrating.
All the more sweeter when we smash them again next season and win everything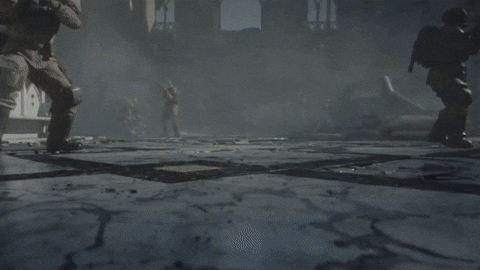 Its ok to fucking hate them.
In fact, its liberating to feel it.
10-0, you heard it here first.
Don't get me wrong, I'm not begrudging them their progress. It's the framing by local sports media that's grating.
Ole's at the wheel anyone ?
Just saw how small Luton's stadium is, around 10k - just over half the size of Loftus Road, which seemed very small when QPR was in the PL. They are probably going to get mauled next season, doesn't look like there is a huge amount of capital backing them, but a year of PL revenue should help them consolidate as at least a Championship side. Damned impressive for a club that was in the Conference in 13/14 to be heading into a summer preparing to play in the Premiership