I'm guessing this is enough for his own thread.
It's the Times so I presume he plays on the right? Just need a link in the Guardian and one in whatever masquerades as centre and we're laughing.
Decent player but we were offered and were expecting much better than decent.
Age in his favour, hoping he isn't being bought for the starting 11 though. There's a maxim, either buy promising youth or starting 11 players. Never buy for the bench.
Probably…when he was like 12.
The shirt was when we were in the Europa league in Klopp's first season wasn't it?
I think it would be a good deal. You see it fairly often when an uber talented 16 year old that's playing to such a high level struggles with that first big move it often comes too soon for them, but they next move sees them reach their potential. I know he had a few loan moves but Odegaard is a great example there are others too.
That's the final NB kit, 19/20, and it's after we won the FIFA CWC going by the badge on the front.
Is he good enough to replace Fabinho, Thiago, or Henderson? If not, it's a waste of money. Unless we are buying two other better midfielders.
That's a pretty low bar to set based solely on some performances or contribution this season.
Let's face it Bajectic was.
i've said before I'd be happy if we bought Gravenberch, my only concern is you are mostly buying potential, and to an extent we also need to get back to competing immediately, so as long as RG is in addition to at least one more 'ready from day 1' level player, then I'd be okay with this.
Hasn't kicked on since his move from Ajax. Now probably the hardest midfield bar Man City's/Reals to get into for a 4th choice midfielder.
What we could have is a young 20 years old player who has great potential, Dutch so he has people to relate to from the get go, probably fluent in English being Dutch. Doubt he was that skilled in German and not many/if any Dutch lads at Bayern. Lots of variables for his 'lack' of success there.
If we get him for 25 million less as a bench player who will improve. Who adds a 6,3 ft frame into the mix, and some powerful, fresh legs that we missed, then it will be worth it, He misses an average of two weeks a season which is fine. Hopefully he will be joined by 1 or 2 bigger name players though as he won't be enough.
Ah, but he's yet to play for a team whose opponents are given carte blanche to assault them with impunity.
Another player with the tools, but questions over his ability to fully put them together in a way that's needed to play at this level. Those questions were present even this time last year, bit are obviously more pronounced now given he's spent a year treading water. He's the sort of player that i'd have faith in him coming good if he is the one our transfer guys want, but at the same time not someone I'd expect to be able to step in and make a difference from day 1. And unfortunately, that really isnt the profile we're looking for.
So, this is the next saga for the two upcoming years?

Really?

Why is there an obsession with his height? Being 6'3 doesn't mean he's good.
Many of the best central midfielders over the last 15 years have been half a foot shorter than that. Being tall isn't an advantage in midfield, it's just different.
" adds a 6,3 ft frame into the mix "
Wouldn't call that obsessed with height. It's just added information ?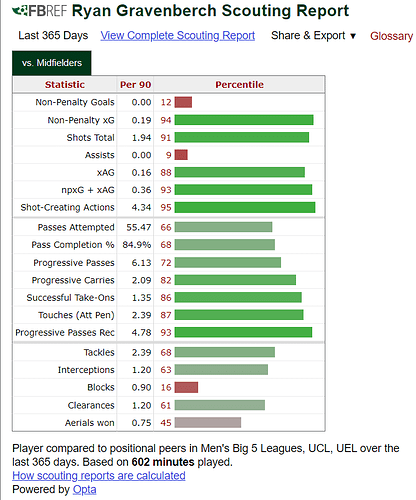 As part of 3 players coming in, no brainer for me at around £30mil.
He's an upgrade on Fabinho and Henderson straight away.
If he'd replaced Ox last season for something in the region of £25m then I think we'd all have been pretty excited. He's got the flexibility to play a couple different roles and let's be honest, he'd be hard pressed to offer less than Ox or Keita and obviously he's young enough to develop further.
It's not surprising he's not walked into Bayern's midfield but you'd definitely have experienced him to have played more. But Bayern need to make a big splash at CF and might look at a project midfielder as someone they can sell to raise some funds.
He's not going to be the only one we bring in but I'd be pretty excited if he's part of the overhaul this summer. Key will be finding the right role within the midfield for him. Even if that takes a year or two to nail down he'll be a fine squad player and is already at a level to challenge if not bench the likes of Henderson, Elliott and Fabinho and he can't be injured as often as Ox and Keita.
Fbref is a good tool but it is very limited on its own.
Check out this superstar.