What was this all about? Betting?
Isn't this what you do on FIFA when you want to make the score a bit more respectful after you feel you've cheated by putting it on a lower difficulty setting.
Uruguay is playing Canada and are 2-0 up guess who is on the score sheet…

Haaland

And Harry Kane swears he scored the 2nd
If anyone is interested in football nostalgia. Here is a nice video documentary of the 1982 World Cup Brazil squad, in my humble view, the team who should have won the World Cup.
Edit: It can be seen on Youtube channel, but when i put on TAN. Flipping FIFA twats blocked it from viewing on TAN.
1986 (my first WC) team was awesome too. Zico and Socrates missing those penalties

Definitely one of the greatest sides not to lift the trophy. Italy were inspired that year.

Where do you even start with this lol. Ref handing out red cards like he's dressed as elf in Santa's crib.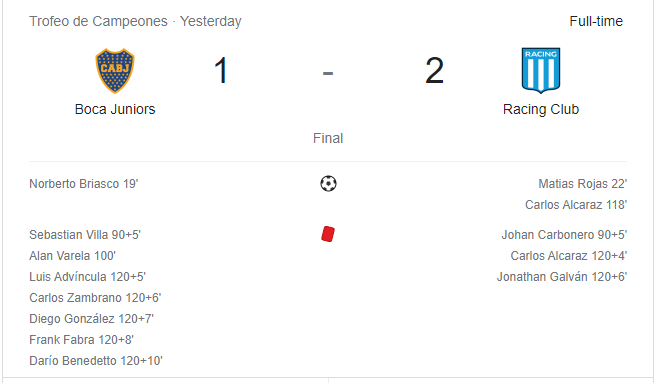 Thankfully it didn't go to pens, wouldn't be any players to take them.