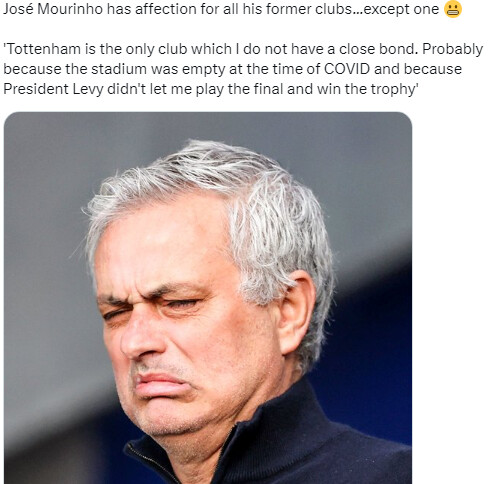 This isn't going to end well for them. Kane is going to need a solid manager in place who he has faith in to ward off any attempts to force his way out, but that manager is unlikely to come in with that uncertainty around his most important player. It feels like an irresistible force vs the unmovable object.
They are going to do very well to avoid falling into a situation in which they are forced to sell Kane, too close to the end of the window to do well with rebuilding, and bringing in a mediocre midtable level manager.
I would imagine Kane stays very quiet through June, but with each announcement of someone taking Spurs off their list builds a little more determination. The only things holding him there now are the contract and his desire to control how the fans see him. That sounds very much like a late June 'Spurs need to sell me to fund building the team our fans deserve' announcement
Poison chalice. Kane turns 30 in July. Son is 31 in July. Sell both and reload. When was the last transfer window when Tottenham actually did well?
Desperately trying to remember who it was on TIA that would rage at every opportunity that LFC needed someone like Levy to handle transfers.
I'd say they did well on the sell side of the Bale window, not so much on the buy side. The last decent one I can think of would be 16/17, Wanyama and Sissoko for decent value - which itself tells you how crap so many of the other ones have been. The year before that was the last genuinely good one (Son, Trippier, Alderweireld). For a team that seemed to be trying to poach our targets at every turn, it has been a long time since they have signed a player I would have liked to see LFC pick up.
Last year the brought in Romero, Kulusevski and Bentacur, which is a pretty good activity if you ignore the other failed signings that came along with them, and contextualize their performances as being what they are in having to play for Spurs.
A friend of mine said bottom 6 and I though nah but if they don't have a good summer it's possible considering Chelsea spent money but got it wrong and ended up about there and would be lower if those relegation safe teams hadn't gone to the beach.
Tottenham will turn their attentions to Celtic's Ange Postecoglu, Brighton's Roberto de Zerbi, and Fulham's Marco Silva in their search for a new manager…
Not named Brendan Rodgers, it seems.
Why not?!?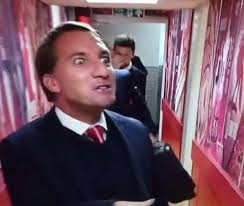 Basically people not on the Spurs manager list
Conte
Rodgers
Anyone good
So your saying I'm a chance?

I'd throw in your hat.
All about transferable skills isn't it?
they could do a lot worse than rodgers.
he's a good coach just keep him away from transfers.
.
They would also need a defence coach because brendan has not got a scooby doo.
Isn't that the heart of the problem though? He has real talent as a coach, but three limitations that interact really badly with one another:
i) He just doesn't seem to understand defensive structure that well
ii) His ability to assess players is not as good as he thinks it is
iii) He is seemingly unwilling to acknowledge his own limitations
He needs to work in a robust structure that lets him do what he does well. One with solid complementary assistant coaches, and a director who will shape the side. However, as soon as he faces struggle, he will point to those factors to absolve himself of responsibility.
He would be an absolute disaster at Spurs.
I expect he starts next month…
Very depressing that Spurs wouldn't be in Europe next season. Would have been nice to see them Sprucing the Conference League.
They'd somehow have lost it.
They should have forced them to qualify for it like in Holland through playoffs.

Prefer having Emery and villa there