Ohhhh, I am hungry for curry now (I like the Malaysian type curry).

Yeah I like them too. The combination of shrimp paste and coconut makes them heavenly.
I will get back to you later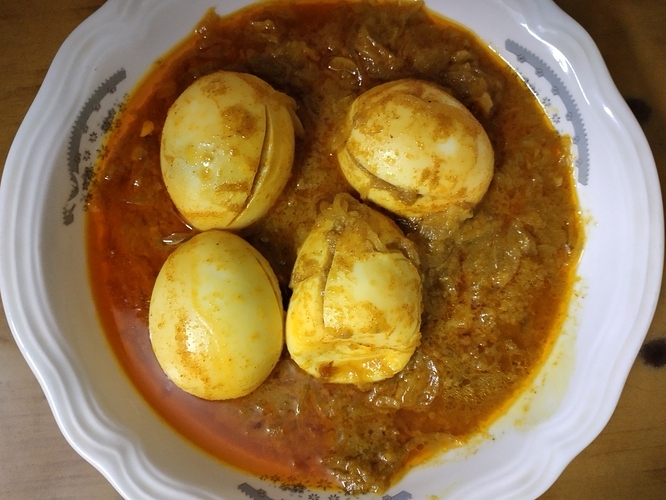 Egg curry, it comes in two varieties; the hot and spicy (as above) and sweet and not so spicy.
Japanese curry is where its at boys.
I'll accept your thanks in advance

Like the thicker nature of the Japanese Curry , but it's well…a bit too sweet for my liking. Not that we don't make sweetish curries over here.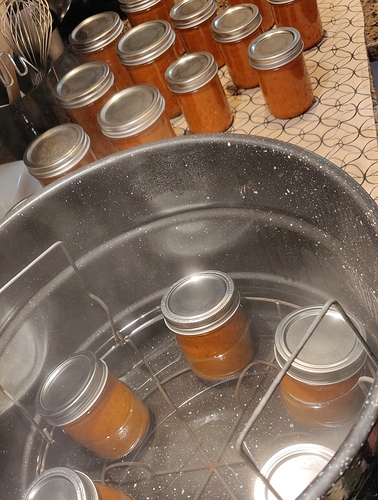 Batch of home-made pepper sauce. Made 18 jars and sold them all in 4 hrs. Been working on the recipe for a few years and finally convinced by wife and friends to make a big batch and sell it
Been looking down that rabbit hole this summer, maybe next year - what is the base for the recipe?
This summer has been dedicated to serious upgrading of BBQ skills. Did a 20 hour brisket in August at the lake it was, it was unreal how good it was. Labour Day was somewhat disappointing in that regard, did not get quite the right smoke balance. Funnily enough, I have much better equipment in the city than up at the lake.
What magnificent first world problems you have

I love a long slow bbq, currently have a pork shoulder in at 135 degrees for 16 hours. Will make glorious sliders for dinner.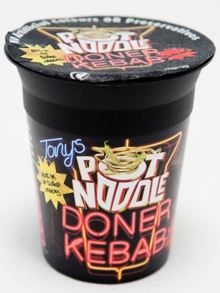 Am I in the correct thread?
No mate,this thread is about cooking,your Pot Noodle needs to go in the Wanking Connoisseur Thread.
Sorry bud I do not ship. Just local. Would have to really take off for that to happen
@Arminius top secret, only the wife knows.
On the brisket thing, I have two 15lb sitting in the freezer. Have a charcoal grill from Char-Griller but I cannot get the side firebox as Canada is almost completely out of stock. Except for Amazon online and they want $160 for $100 piece. Trying to see if my friend in Bellingham who has dual-cit can bring it across for me.
Brother started building smokers this summer in his shop, we did a 12lb brisket in a vertical smoker and it turned out pretty good.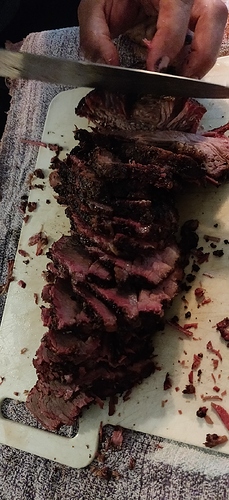 I have been giving serious thought to learning how to weld to build a classic offset smoker. That would pretty much be going full redneck, of course. Use a Weber smokey mountain at the lake, a kamado in the city.
100lb propane tank as smoking chamber. 30lb tank as the burn box. Am sure you can find those decommissioned at the area propane dealers. Only tricky part is the mating of the two.
Or just the 100lb tank and square notch the end for a 2x2x2 steel box to mate onto the side.
Aaron Franklin of Franklin BBQ (Austin) included discussion of building a smoker like that in his PBS show as well as his book. I have been thinking about it since.
Very familiar with Franklin. 50/50 S&P!
I bought his first book this summer, expecting a cookbook with recipes. It is absolutely not that, but damn I learned a lot.
I am contemplating taking the Masterclass course he put together.