Cue highway robbery jokes if he officiates badly for one side.
I assume it's where the co-efficients on teams may come in but who knows.
I think it's time the league cup became opt in, I think it probably should carry its European spot but yeah I think it's becoming more problematic for teams.
I hear he is strickt but perhaps our English living in France knows him better
Underrated post here.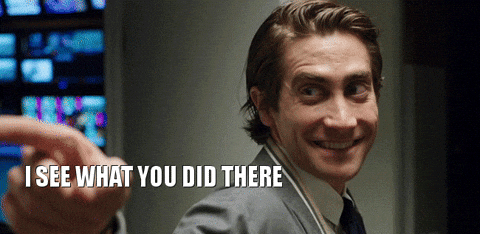 League cup should exclude teams qualified for Europe. Although now that we have the 'conference league' this may amount to too many clubs. Just exclude those 4-5 in CL may be better as it opens winning it up to a whole lot of clubs and can be played with CL dates to reduce fixture congestion.
The Conference League is a joke. What will be the next lower level competition in the UEFA pyramid? The Euro Northern Premier League and the Euro Southern Premier League maybe?
If clubs want to play in it, allow it but if they don't then fine, award it with a place in the Euro conference.
I know teams can sack it off but sometimes you can reach a semi final with a second string.
I wonder if a CL win will still be worth the same.
League Cup isn't just useless, it's a hazard. It offers a qualifying (if I'm not wrong) spot in the Conference League. In the present state (which will continue in foreseeable future) of English football no club outside the top six (who actually qualify for the much more lucrative CL and EL) is going to win it. I have heard that it's (League Cup) generates considerable revenue for the lower/non league clubs. Just increase the prize money for the EFL Trophy and FA Cup.
The league cup is only available to league clubs. Did you mean non premier league?
Yes

For anybody who might be interested in watching the game with fellow reds. The M&S Bank Arena in Liverpool, have announced they are showing a live screening of the Champions League Final.
Soon after the CL draw I've booked a flight to Liverpool for the early morning after the CL final. Ticket was pretty cheap by then and I was very confident that we will reach the final.
Let's see what kind of parade it's going to be.
Big news.
Not that I think we'd be f*cked with Hendo at 6, but nah, I don't want to face Real in another final with him in that zone. That's an area where this time I want Real to feel our improvements since 2018. Also offensively, of course.
Still, there fit to play and rhythm. Hopefully Fab is in normal state by then, because he's one of those players where you immediately see if he's a little bit off the races.
Yeah, I hope he gets minutes in the last game of the season as historically (or from my memory) Fabinho takes some time to get back up to match pace.
We've got 6 days between games. I wonder if we'll organize a behind closed doors games for the Wednesday to maintain sharpness and get the likes of Fab up to speed.
Thing is he hasn't been out for long though.
Was wondering if there will be a club World Cup this year because the World Cup takes already place in winter.