@Neukölln Yes, that's mildly annoying. More so if they actually sign him. I might even feel a hint of envy.

Imagine wasting your prime years under Ole.
Yip, if we "break" the wage structure, it will be for a Mbappe, definitely not a Saul.
when you realize there's no such thing as a "wrong opinion", your life will get much easier.
accept that's their decision and quit trying to tell people that the opinion they came to is wrong. Because at the end of the day, you're not going to change their mind with that approach.
you're not arguing facts. they're opinions. they have no quantitive value
if you try to argue this idea with me, you haven't listened. << read that again
Bingo
I would always want to set up a first team that rotates players for minutes with a minimal drop in quality amongst the the players. I understand that players like Salah and Mane want to play 38 league games every year, but the good of the club you need to keep them at starting 3 of every 4 matches. so that would put each player at 2500 league minutes plus cups. so if you're running deep into every cup, 55 matches would be 40-42 games per player which is around 3500min…
Obviously not taking injuries into consideration, but that's where those (fringe) players come into play.
Allison / Adrian (Kelleher)
TAA / N. Williams
VVD / Gomez (Phillips)
Konate / Matip (R. Williams/Davies)
Robbo / Tsimikas
Fab / Milner
Henderson / Keita (Jones/Shaqiri)
Thiago / AOC (Wilson/Woodburn)
Salah / Elliot
Firmino / Origi (Minamino)
Mane / Jota (Ojo)
That's everyone off the club's first-team page as of today, and Konate hasn't been added yet
I don't see how many more players they can add to the first team…
he's about the same level as a certain Max Meyer. hard pass.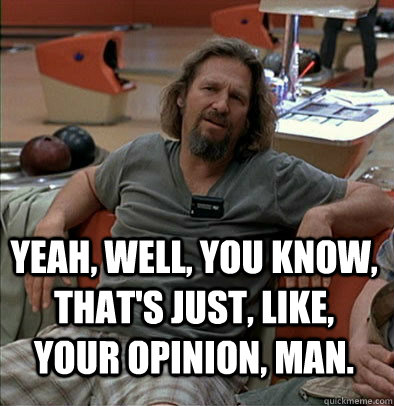 Exactly this and that is why the sales are needed. We can't really risk buying players and then not selling the ones we want to. Then we're stuck having to farm them out on loan to get the numbers down and the wages, or at least some of them, off the books for a year only to be met with the same problem next summer.
You can see where there's room for a midfielder if Shaq and Wilson go even if Woodburn just gets another loan. We'd still be a bit heavy but with injury concerns around three of them and Milner probably being in his last year we could justify carrying one extra.
Up top, without out Origi and Minamino going I'm not sure we do get another in. If we get shot of one or neither then that's probably out attacking options for the season.
And at centre back I guess we take the money for Phillips whilst it's there and keep one of Williams or Davies. If it's the former, the latter gets sold and if it's the latter, the former goes on loan.
It's a bit of a mess but we're finally seeing some go and hopefully more to follow.
I cannot see Davies or Phillips being on big salaries, and the homegrown factor has an influence. I think they'll end up staying on just to offset the injury risk of Matip and Gomez. think Milner will more often than not deputize at FB when there isn't a pacy winger to deal with, and we'll see Woodburn and Wilson make way for one of the aforementioned listed midfielders to compete with Thiago and Henderson… Jones isn't going anywhere.
Our midfield situation is really a peculiar one.
One can say we got Fabinho, Thiago, Henderson, Curtis, Milner, AOC, and Naby, we are loaded; and he would be right. One can say we got just Fabinho, Thiago, Henderson, Curtis and some peripheral players, and he would be equally right too.

A lot of outgoings so it seems we are only focusing on the outgoings and seeing how many pennies we can scrape out of the barrel at the end of it before we attempt to sign anyone else. Whoever comes would have missed a valuable preseason and a chance to get to know the team, with the season set to kick off in a couple of weeks. Ideally we should be signing a MF and another winger/fwd but while we are weighing up our options our rivals are pushing ahead. I think this will go right down to the wire on the last day. We might as well switch off and come back in a month's time.
Wondering if I should have added Elliott to the poll…

I've heard Messi cannot renew at barca…

Bonus for him: he won't face Robbo again in the CL (only out of public view in kirkby)
Do you think he's an option? Played a couple times in preseason in mid (I haven't watched games)… but surely just trying to get him minutes?
Surely he'll play one of wide rolls if he gets minutes this season (I think…)
As said in another thread, that's what Pearce thinks. Speaking personally I think he's looked very good in CM, and it's an intriguing idea. It mitigates his weaknesses - lack of truly explosive pace, not really a goalscorer - while emphasising his strengths - great vision, technical skills and eye for a pass.
Will be interesting to see which way it goes.
But I could see his lack of physicality or defensive work mean he would be picked about as much as Shaqiri…
True, it might be something best tried in very particular midfield combos, and/or against particular opponents.
I think that's a big assumption that just because he's talented he lacks defensive work. I don't know he'd have made the impression at this club that he has if that was true. It's certainly a new responsibility for him, but there's nothing to suggest it's an inherent weakness.