Nah, no way. He's a midfielder and a damn good one.
Kimmich ist good in midfield and good at RB. Nothing more. Overrated by Bayern fans and outside of Germany. Really hasn't showed much in the last 2 years and since he decided not to take the vax but then did a u-turn because of the pressure by media.
With Gündogan retiring we have only Kimmich and Goretzka (a bit injury prone) left in CM anyway.
We don't have any other CMs coming through and that's another big concern.
@RedWhippet, very nice article from DW, thanks.
I also read this one as well. It may shed some light, with why not enough youngsters not coming up quickly enough in the footballing ranks, the Corona pandemic has also had an impact as well.
Where's Draxler? And what about Neuhaus?
Draxler is on loan at Benfica. And he is an attacking player.
Neuhaus and probably Mo Dahoud are the two CM coming to my mind behind Kimmich and Goretzka.
Neuer broke his leg while skiing and his season is over.

I'm flabbergasted that clubs allow players to do dangerous sports.
I know for sure that players in the MLB have in their contracts that sports like skiing are prohibited.

He'll be 37 in March, contact until 2024. Hope we see him in 23/24, even if it's his last season.
Wasn't great in some last matches, but he's quite comfortably the best goalkeeper I've seen. Not even a difficult discussion.
I didn't know he had connections with us and that would be us all over.
Gvardiol gave a TV interview in Croatia yesterday.
Asked if we were to ask a 10-year old Gvardiol, which club would he play for, he said:
"That would definitely be Liverpool. Since I was little, I watched a lot of Liverpool matches with my dad, and we covered every season in detail. It is a club that has remained in my heart."
Anyone remembers Sebastian Deisler? One of the best young players in the early 2000s.
Retired after 5 knee surgeries and mental health problems at the age of 27 in 2007.
Here are some pictures of him from 2016.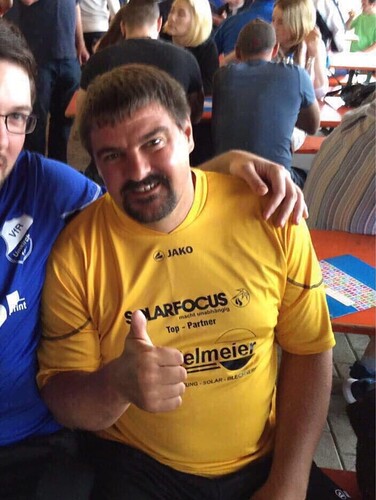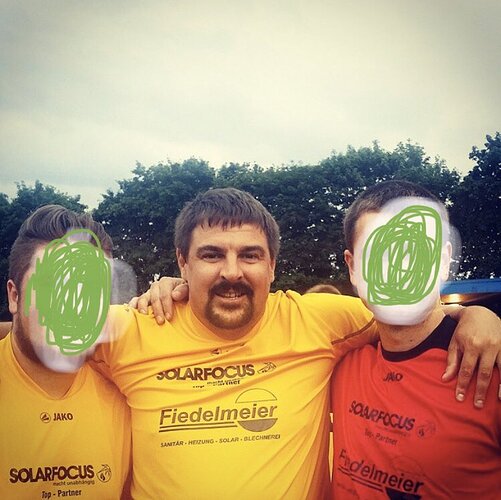 Yeah, really liked him as a talent/player back then.
Wand of a right foot.
Fun fact - Sebastian Deisler is German for 'Michael Johnson'.
41 goals in 9 Bundesliga games this weekend.
PL had 17 goals.
Best league in the world.
Well Klopp came from there

It's not even 50 mins, Schalke trailing by four goals

1:0 to Union at HT in the Berlin derby. Cracking header for the goal.
Just wondering if and when Hertha are moving out of Olympiastadion? My son went there on a school trip a few years back and it's somewhere on my wishlist to see a match there.