What's happening with Div?
He changed one bench for the other, the food and weather is better tough …
That's a bit disappointing. We could use him, and he would have surely gotten more game time with us with the 5 sub rule from now on.
What I noticed with Origi is every time we could use him he was injured as well.
A few times yes but having him off the bench was more than useful
Food in Italy is grossly overrated.
Sell Origi and we fall apart on the pitch, the owners put us up for sale and alll the staff start leaving.
Football without Origi is nothing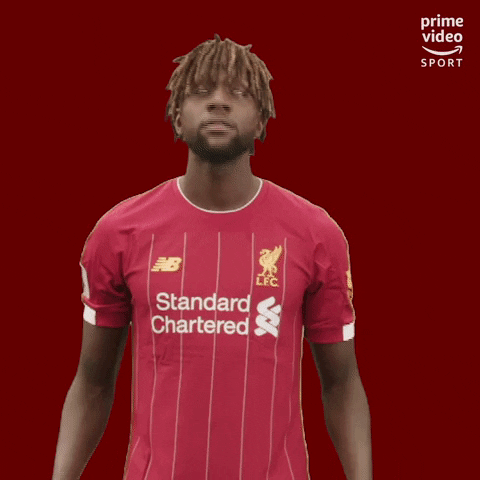 really though? Because I've had a bisteccca alla fiorentina that I still think about 8 years later…
Not the same thing obviously, but I still remember the Florentines that my mum made that I ate while watching the 1994 world cup, getting up very early and staying up very late. Something about flavours (and smells) and moments in time that can really just stick with you.
I agree. I love pissing off my Italian friends with criticisms of their blind ratings of their food. Its almost they believe they have monopoly of what is good food.
And oh Divock is great btw. Just to keep in topic.


And they love being told that espresso in Australia is routinely of a better quality than in Italy. And to keep the thread on track, I understand Divock wholeheartedly agrees.

Espresso is one of the few things I would give credit to Italy not because it is necessarily always the best but the quality of the espresso and the price is real value for money. I can get quality espresso for less than 1 Euros at some random gas station. But other than that, I love it when I show the Italians pictures of meat lovers pizzas and blueberry pizzas and durian pizzas.
And to keep this thread on track, I am wondering with Divock loves Espresso and whether the coffee is anything to do with his indifferent form in Italy?
Yes I think you are right, perhaps Divock may consider a move to the A-League where the coffee may revitalise his form - Adelaide United would love to welcome the big man.
Just saying but, Big Div played his best football when he was being fed daily on a big bowl of Scouse. That's all they serve in the Kirby canteen don't you know?
BTW, he had pickled red cabbage and crusty bread with it.
AC Milan better get their Scouse pan out.


We need to bring the guy back home and make him the main man.
those overpasses on the motorways that have espresso bars in them…never seen anything like that before. and yes, the coffee was excellent. Illy for the win!