was looking for a recording of "Dust on the Bottle" done in a reggae style which I've heard before, but came across this. and it's catchy.
Tina Turner - Proud Mary
Joules - Mad World
Jonny Cash - Hurt
Guns and Roses - Knockins on heavens door
All along the watch tower - Hendrix
Over the rainbow - Israel "IZ" Kamakawiwoʻole
Could add "Nothing compares to you" sung by Sineade O'Conner but am not sure Prince ever released it after writing it…
written by Richard Rodgers, and covered by many…
but no cover is sung as good as these guys do it…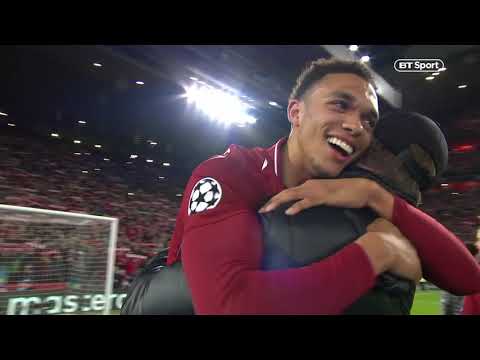 no.1 hit for sure if we ever released it onto vinyl/cd/download
that was at the end of the 4-0 Barca game, I think?
I've never heard this before despite being both a huge Bowie fan and liking the original Laurie Anderson record. Was this ever on an official record release? If I'm right it must be from around the time of the Earthling album?
Really brightened my morning!
I wish I'd noticed this thread earlier. There's some fascinating stuff on.
I was thinking about posting a Bowie cover. There have been loads over the year and many of his early songs were (originally) hits for others. Possibly the most covered is "Heroes". I rather like this version, which uses the German version of the song "Helden", by Rammstein's Till Lindermann with the Finnish Heavy Metal Cello Quartet, Apocolyptica:
The same Finnish band also covered Rammstein's Seemann with fellow East German lunatic, Nina Hagen: