Just watched the highlights without knowing the score…when he got the equalizer I thought 'he's getting the winner isn't he?'
Best player in the world right now is Jude.
Although it took Modric coming on again to turn things around.
Just saw that Nico Williams is in the last year of his contract. He might be a player we're following.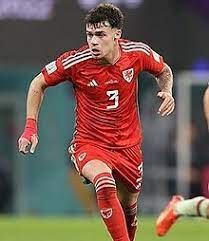 LOL
Vinicius out until February.
Tchouameni and Kepa were already out injured as well after picking up recent injuries and then Camavinga pulled up with a knee injury in training for france this week. Jude's injury is still being evaluated and this is on top of the long term injuries for Courtois and Militao
Brazil must be boycotting Real because of the Ancelotti rumours…

Is this a genuine injury, or a Neymar style Brazilian Summer injury?
Gavi out with ACL injury, surgery to come in the coming days
Imagine developing Fati, Pedri (sort of) and Gavi and having them all fall away through injury.
I think Pedri is technically back now, but still not totally back up to speed
Signed a new deal until 2027.