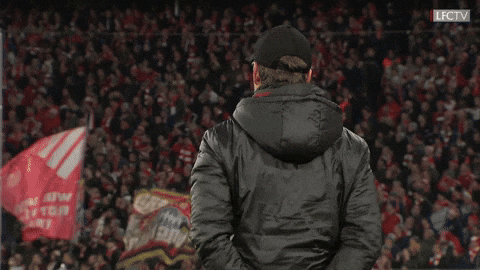 Potter cracks (he's left)
Home crowd
Seagull choking or doing some oral on a hotdog
Klopp cheers oral expertise of the seagull.
Is that the pre game entertainment?
Yes.
Yes.
Seagulls choke.
Klopp with his post match win cheer.
At last feels like years since the last time I committed myself to a 3-0 win!
Here is hoping for King Charles not to die this week

What's all this? Football discussion on TIA?!
Thank god. Someone wrap Charlie in bubble wrap, I couldn't handle another cancellation.
Alisson, Trent, Matip, Virgil, Tsimikas, Elliott, Fabinho, Thiago, Salah, Nunez/jota, Diaz.
Brighton are a very good team so we need to be very good to get all 3 points.
Hold your horses. Nine of those players still have a game to play.
Lets hope we are back with our heads screwed on properly this time.
I'd be happy with a tactic that actually looks like one.
Would just want to be less predictable and a bit more organised in midfield and defence.
Tactically we couldn't be anymore unpredictable, unfortuneately, but yes I did understand your point. I just couldn't resist being snide, sorry.
Yep
Same line up with Nunez marginally ahead to get him up to speed.
Any idea if Robertson been training or not?
I've read Kostas starts but Robbo is in light training.
I'm sure that Jürgen and his team will know the personnel, formation and tactics to see us through this game. COYR YNWA


Which players are definitely not available for this one?