More bods back from injury





Joel Matip's voice, Oh my god. Marry me.
Hopefully that goal gives the lads the belief that we can find a way to score and win… really felt like we had forgotten how to dig deep and win, such a huge goal.
absolutely over the moon with the 3 points, but did we reinvent ourselves not sure, the last 30 min chaotic and Ajax could have scored, Nunez did ok but still he is too eager and needs to cool slow down a second and am sure he will score plenty. defensively at times we play like armatures and mostly because we try to win ball but no cover or press on the second ball. I LOVE ELLIOTT but klopp needs to reinvent his position
I think Diaz is going to be special, I hope he can stay healthy because he's just soooo good to watch.
Nunez fails to impress, not having the impact we'd expect from such an expensive signing.
the right side was stagnant and porous. there's a lot of money tied up between RW and RB and if those two guys don't sync up with Elliott soon we're going to need to find a solution.
what's Melo gotta do to get a few minutes in?
Matip, Kostas and of course Thiago are my picks.
Well well well, we needed that. Very important result, good response boys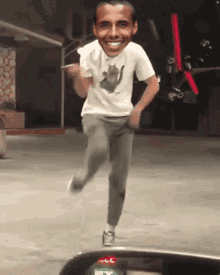 The better team won. A pity as we could and should have scored more.
We should be getting stronger from now on.
Some observations:
(obviously) we're still far from our best. We showed flashes of what we're capable of going forward, but Mo definitely looks like he's having issues beating the first man off the dribble so far this season.
Having said that, we're closer to our usual standards going forward, than at the back. I'm VvD's biggest fan, but sad to say this year he's not been the same player at all. Hopefully the enforced break will be a 'reset' that allows our defence to recapture its form.
Darwin Nunez looks, technically and physically, like the real thing. But he looks 'restrained' when he plays, like he's living up to some serious expectations (which he is, mind you). We need him unleashed and playing in full flow. Only then, will we see his true powers!
Our offense doesn't seem to take advantage of Darwin's physical prowess. Right now he looks more dangerous with the ball at his feet, rather than as a target man. And if that's the case, we could probably have gotten a better dribbler guy (in the Mo/Diaz vein) than him - though he's no slouch. I think his value comes more as a pure center forward type of striker. Maybe he'll adapt to the team, maybe Kloppo will adapt our tactics to him - only time will tell.
Harvey Elliott has been great - on the offensive side of the ball. Unfortunately with him in the team, the defense lacks the shielding that has been provided in the past by Hendo, Gini, Fab… Today we had Thiago and Fab, but the downside of playing Elliott defensively is pretty clear. I'm his biggest fan… but I don't think today Harv provides enough of an upside offensively to offset his defensive liability. Don't flame me for saying this… as I say… I'm his biggest fan (I even have a jersey with his 67 on it!)
I'll take the 3 points but we still have huge room to improve. YNWA!
Thank fuck for that. It was the first time this season we actually looked like us. Thiago takes this team to a different level. Fabinho suddenly looks a much better player now he's playing alongside him again. Matip was magnificent.
A really good team performance with the usual vulnerability down the right hand side costing us but I couldn't believe we weren't going to win that. Getting a late winner feels massive. Any other result tonight would have been a travesty.
Did I hear Rachel Brown-Finnis on bt saying that Trent is Liverpool's fastest player?

She said there was something that proved so, yes.
Hard to believe, I know.
So this team that almost won the quadruple a few weeks ago is not a bunch of retiree con artists?
This performance and result make me feel better about not playing again for 98 days while we face 40 days of mourning for some lady from one of those mythology books.
Good.
Kostas Tsimikas created 5 chances tonight, assisting Joel Matip's winner. It's the most he's created in a single match for Liverpool. He's averaging an assist every 74 mins this season, and every 240 mins in his Liverpool career.
And not just his creativity. Thought he defended really well too. Deserves to keep his place for next game on 1st October!
Looking at the MotM vote my first thought was that everyone looked better. That's a good thing. However Thiago, Matip and Tsimikas coming in all made a huge impact so I gave them the votes. But there were quite a few notables. Salah looked his sharpest for a while and Diaz looked lively.
There's things to be worked on but the break over the next couple of weeks gives us time to work on it.
The other reason (other than the 3 points) that this win is massive is that if we end up in 2nd (or 1st) place tied with Ajax (and we don't lose away to Ajax) we'll be ahead of them (regardless of our GD).
Now let's get the 6 points from Rangers, while hopefully Ajax and Napoli end up with 2 draws (or 2 wins for Napoli will also do).