Good. A few days to get over yesterday, recuperate and just try to pull together.
Will Vardy be fully fit is an interesting question. He was only on the bench yesterday I think.
Jota to return to full training this week.
Excellent news. Now- where's that dancing banana emoji when you need it?

Will GIF do!!!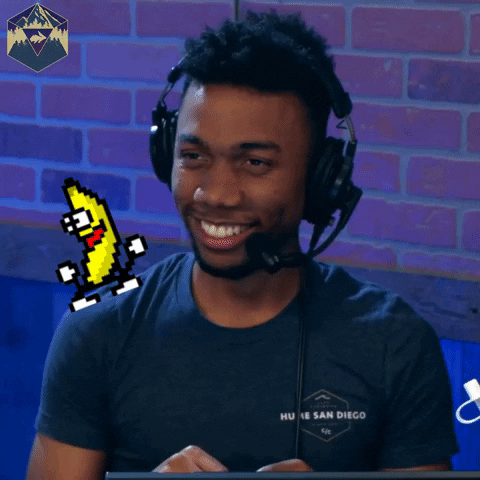 I'd rather play my 9 year old niece in goal than Adrian.
Hint: that post was perhaps a bit tongue-in-cheek.

Noone seems to understand anything on here anymore. Talk about stress and loss of humour.

Fuck knows which Liverpool turns up. The away one from Tottenham and West Ham should have more than enough, the home one though… either way it'll be watched with clenched fists and crossed fingers.
Τhere better be a reaction and they better get the points. A much improved performance would be most welcome too.
I reckon Fabinho stays in defence, probably for the rest of the season. Him and Kabak to start on Saturday.
Just noticed Leicester have an FA Cup tie on Wednesday night. Will be interesting to see what sort of team they field given a win takes them into the Q/F's. Early KO on Saturday too.
Like it. Basically like anything without Firmino right now, the Klopp love in must stop, or at least put on hold for a couple of games, seriously, how could we possibly do worse without him in his current state.
One of the new CB's have to start, or else what? Wait for CL, wait for a Derby? Let's get this shit started now.
Typical PL, screwing us over again.
One of Hendo and Fabinho will be at CB with Kabak. Not convinced Klopp makes major changes there.
Despite the SKY narrative Thiago doesn't change us significantly, he just needs a shield behind him to allow him the freedom to switch play. Gini or Milner don't offer that.
I think Firmino only plays if Jota isnt fit, but his lift in form vs Spurs/West Ham was short lived vs City.
Jones has to be given a run of games now, and given licence to go at defenders. He csn make that difference.
They have only just come through the door. We need to see Kabak playing as we need a decision on him by he end of the season. Davies is probably a more long term prospect - a bit like Andy Robertson who didn't start for a couple of months.
I do want to see Henderson back in midfield and Fabinho can add the experience at the back.
Highly important match for the top four, this…
---
Allisson
Trent Phillips Hendo Robbo
Fab
Thiago Gini
Mo Bobby Mané
---
That's basically the team beating Tottenham and West Ham (only conceding one goal when the match was already won), with Fab included into the midfield three instead of Milner.
I highly doubt we are dropping both defenders in to face Vardy! Interesting who will start, I really hope for Kabak.
I do not want to see Hendo playing CB again this season.
We now have 2 CBs in the door, plus Nat Phillips who has been very good when brought in and Fabinho.
So for me Hendo goes back into midfield
This team and manager are legends. They brought sheer joy after 30 years. Excited for all our remaining matches. Some of the legendary team might move on in the summer, the next 15-20 matches maybe the last time we watch familiar faces play in Liverpool colours. Allez allez allez!
Most likely it'll be 433, with one of the new centre backs alongside Hendo or Fab, and Hendo or Fab in midfield.
But really we should try something different.
The full backs have been off it by previous standards, Bobby is only contributing something at all every 3 or 4 matches, and our midfield has been a shadow of its previous self.
For me, the single biggest issue with Klopp is his refusal to take Bobby out of the side, which stops us doing something different.
At the very least I'd like to see Bobby benched and a diamond in midfield, but I wonder whether a 352 would be useful just now. With a midfielder in the 3, it can be fluid and easily switch to 442.
Alisson
Kabak Hendo (for his organisation and passing) Davies
Fab
TAA Gini Thiago Robertson
Salah Mane