Three points, no injuries, all I ask. Oh and no whining please.
… Who am I kidding, with Gakpo who gives a shit now?
Your anti whining rhetoric is tiring.
Can I whine about not being allowed to whine?
That's whining, isn't it? So no. Aussies, have to explain everything to them.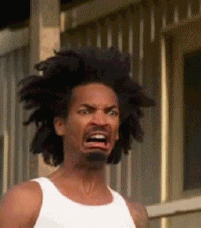 Someone's Crabby Man

Might be a little too much to ask for the same team, not sure if Klopp will rotate for this or Brentford.
I'd go same team only Kostas in for Robbo and Naby in for Hendo.
Robbo hasn't played for weeks and is twice the player Kostas is.
Keita to start, he was quietly very effective in us getting control last night.
Man I really want him to kick on, be the star he should be and sign a new contract… don't break my heart Naby lad.
Ok, and I choose to see it as Kostas not having started a game since October and this as an opportunity to give him some match fitness.l having another league game 3 days later.
I hold Kostas in higher regard to say another player is twice the player he is by saying he's a brilliant player in his own right.

They will be giving a park the bus performance, up to us to break that bus down. Konaté will be back in training today.

Don't think we have the options to rotate the starting XI. Three points and no injuries.
Was he just resting after the World Cup or were there fitness concerns?
We don't have that many options but given that we play Friday night and then kick off again 67 hours later I'll be shocked if there isn't changes.
Ali
Gomez Konate VVD Kostas
Hendo Bajetic Thiago
Elliott Salah Nunez
Of course isn't our strongest possible team but I expect some squad management
Just like all the others, vacation.
I still think Kostas is great, and we're blessed to have such a good back up.
But Robbo is another level.
Fair enough, don't see that as a reason why we wouldn't be able to rotate mind.
A squad is a squad for the manager to utilise as he sees best fit, what better time than during this busy period.
We have just five games till February and the likes of Robertson had a six-week break. It will make sense if Klopp wants to depend on his first-choice players.