Three points, no injuries is all I ask. Oh and no whining please.
unacceptable. Where's @GermanRed when you need him.
No whining?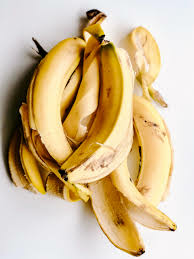 2.5 day fucking break traveling to Sandcastle who are in form? We are going to need the second team to really step up. I don't see it being pretty but we need to just get the job done.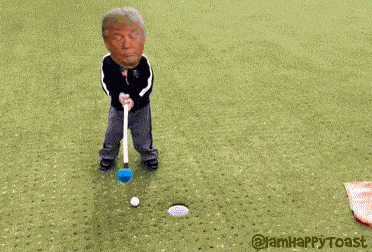 The first time that Illuvatar uttered the phrase "Smash them, they're shit." Was in a pre match thread for a Game against Newcastle United, when many pant-wetters and general fannies were pontificating about banana skins and potential slip-ups and the like.
They may be in form, but they're not even close to our level. Fucking smash them. They're fucking shit.
Don;t know if he is incompetent or just a wanker who hated is, can't remember a penalty, …
eferee: Andre Marriner. Assistants: Simon Long, Scott Ledger. Fourth official: Andy Madley. VAR: Mike Dean. Assistant VAR: Darren Cann.
He was one of the only refs to disagree with a monitor referral against us, however it was one of the worse referrals I've ever seen.
Seen him ref well for us and poorly for us.
As for Newcastle they are one of the top in form teams second I believe behind us. They did seem to be going completely off the boil a few weeks ago being beaten by Everton and then smashed by Spurs, now it's probably the one that worries me the most.
Having said all that the teams faced aren't the best, Wolves have been out of form, Leicester are elsewhere, Palace are ok but that came after the FA Cup and Norwich are Norwich.
I'll happily have them smash the opponents a week on from this game but it's one we need to be cautious of but also one we can win. I'm not particularly worried about us playing a strong team for this game. I assume Matip will rotate back in, maybe Keita in.
Wouldn't massively rotate to be fair and it's the likes of Jordan Henderson who we probably have to manage more than others. Glad Trent got a few mins away and if Tsimkas is available one I'd consider though I reckon he plays the following Wednesday.
I think this is it regarding starting lines ups/rotation. I dont expect many changes in the remaining games, especially in positions where the players are resilient (Alisson, Robbo, VVD, Trent, Fab, Mo, Mane, Diaz/Jota). Maybe 1 or max 2 changes from Konate, Matip, Naby, Thiago, Hendo, Tim (3 from this list will play most games, Probably Thiago, Hendo and Matip). Bobby left out due to injury (not sure how much time he needs when back).
Alisson
Trent Matip VvD Robertson
Keita Henderson Thiago
Salah Jota Mané
Mike Dean being on VAR is upsetting some of their fans. Apparently his wife is from Liverpool and she and his family are all reds.
I've had Newcastle off my radar for a while. Eddie Howe seems to have turned the boat around - or, at least, stopped it sinking. They are actually 9th at the moment and look comfortably mid-table. They have also won their last 4 league games although that was potentially not against the strongest opponents.
For this, I'd stick Matip in ahead of Konate and start with Keita possibly over Thiago. I'm thinking with this that we need to rotate the players that are likely to be tired after last night rather than think about next week's CL tie. We do have the 5 subs for CL so that can be it's own exercise.
Again, I'm hoping for a trouble-free 3 points out of this game. Bag the points and head off out to Spain.
Newcastle supporting mate of mine was saying this. I did point out that most Reds think he's a wanker as well.
Pontificating?!!! You taking cynicaloldgit's class?
Yes same here - I asked him if Dean was a Mackem as genuinely didn't know he had links to Liverpool.
As I always say in any case, doesn't really matter who refs are if you don't give them tough decisions to make.
I doubt there will be much significant change.
This is a period where you play your best players and rest strategically.
Its now 3 from 6 up front, as Origi is back in contention with two cameos. I don't think he starts but is an option.
Midfield is really Fabinho, Thiago plus one.
Back four is Konate ir Matip, though I think both will feature away to Villareal as VVD is on a yellow.
Win here puts pressure back on City.
Imagine Minamino now surprising you with a hat-trick coming out of the cold…
Wouldn't put it past him or Jürgen right now…
Nah he was shit…
Left so much death and destruction, let Morgoth get away with everything…
EDIT: The poster? Not much different…