If we turn up, we'll twat them. If we don't, we'll lose.
The end.
Next step to top 4.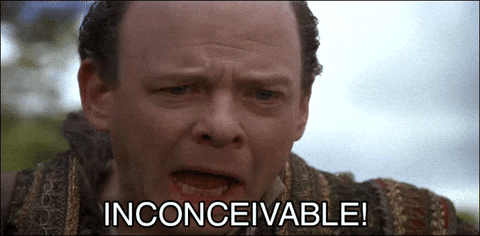 Feels like the most difficult from the remaining games. At least they still have a match this afternoon which might give us an advantage at this stage of the season.
im going to this as i do every season thanks to my mate. we were utter shite here last season.
I think itll be a high scoring game. two teams who cant defend.
I'm sure that Jürgen and his team will know the personnel,formation and tactics to see us through this game. COYR YNWA


You're getting all 5 fingers for that.
Work needed on defense for this one. I noticed during the Forest game that we were gegenpressing and retrieving loose balls much better than recently but the defense was all over the show. Not sure if that's related.
I'm wondering if we will see any changes to the starting XI? Maybe Diaz on from the start. I'd also be interested to see someone else starting in place of Fabinho.
Tough game, can forsee a score draw.
Nunez in for Gakpo otherwise same team.
This season's team is capable of stealing defeat from the jaws of victory against any opponent, but I agree on paper, this is the one you'd look at and scrunch your face up as a difficult proposition given its away from home.
But who? Thiago was woeful v Forest.
Big win for West Ham today. Rather than treating that apprehensively as a team coming into form, this win is the one that now gives them a bit of breathing room. They are not totally safe, but it's now difficult to see them going down. With their European campaign still going, this could actually be a good time to play them.
Yeah it probably takes the pressure off them a bit.
As cynical said, turn up we win, if we don't then it will be the usual.
Kavanagh is the 'referee'. Maybe we're getting too close to the top 4.
But what is the usual in this most unusual of seasons? 7-0 or 1-4?
2:1 win —> Robertson hatrick?
So, if Robbo scored a hatrick, that means he scored the own goal as well🤔, if it is 2-1.