Seems like Utd have already signed Doink the Clown in preperation of this innovative collab
Should be a red card that.
Fernandes have been watching all the episodes of RAW and Smackdown.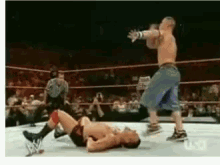 Another fine Barney Ronay article, he's becoming my favorite football prose writer.
Interesting story in France I dont know how to feel about. Mbappe has had a long running debate with the French FA about the conflict between the FA's corporate sponsors and those of the players who are asked to front for the FA's sponsors when on international duty. After supposed agreements were not followed up with, Mbappe sat out the commercial appearances at this most recent get together forcing the issue into the public again. His argument is that the companies they are being asked to front for, fast food and betting companies, and not what professional athletes should be supporting.
On the one hand, I think there is real value in this sort of stance. Similar to Ronaldo's Pepsi-water thing at the most recent Euros. I cannot tell you the number of overweight American kids I know who drink nothing but Gatorade (an American sugary "recovery" drink formulated for athletes…which actually needs to be diluted if its going to be used as a rehydration vehicle) because of how well marketed it is. Athletes thinking of the social value of the brands they choose to endorse is a big positive.
On the other hand, it also feels like pulling the ladder up once you've reached the top. It's easy to act like you're socially conscious once you've already taken enough money from all parties to grant you the luxury of turning down certain corporate partnerships. It's also of dubious legitimacy for a man whose current wealth is bankrolled by a morally corrupt petrostate dictatorship who picked up his contract from a Russian Oligarch.
Mbappe? It's Arab slave+oil money.
Do you mean his time at Monaco?
"…a morally corrupt petrostate dictatorship…"
Former Ballon D'Or winner Kaka completed his first marathon at the age of 40 today.
Finished the 42 kilometres of the Berlin Marathon in 3hrs38mins.
Great to see him keeping fit.
Don't think he ran 42 kilometres over his entire career.
He didn't need to.