No rest for the relentless. 3 points, no injuries. Professional job, move on.
Alisson
Trent Matip VvD Tsimikas
Jones Henderson Keita
Salah Firmino Mané
I start Diaz in this.
Especially if there is no Jota.
Alisson
Trent Matip Virgil Tsimikas
Hendo Fab Naby
Mo Firmino Diaz
It's going to be a massacre.
I smell goals, Diaz should start and Tsimikas. Nice home game after tonight's tough match.
Alisson
Trent Matip Van Dijk Tsimikas
Fabinho
Henderson Keita
Salah Firmino Diaz
Wouldn't be surprised to see Gomez get this one for Van Dijk. Also think Diaz will open his account.
Diaz has to start this. Mane has been very disappointing, Diaz a breath of fresh air when he's come on, totally outplayed whomever he has replaced. We need at least one of the front three to stop losing and/or mis-controling the ball.
Matip for Konate I guess, Keita or Thiago for Harvey, with Fab and Hendo. I guess Bobby for Jota if the injury keeps him out. It would be nice to give Timmy a game, even though Robbo was good today.
It's Norwich at Anfield, should be a mercy killing, so I expect a nervy 90 minute 1-0 win, against a team with the worst goals conceded and goal difference.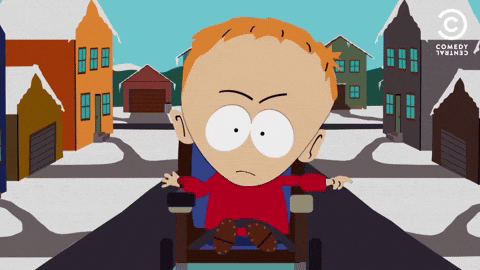 He does but who for? We loaned our only other RB out.
And don't you dare say Milner.
I don't know, but we have good replacements in all positions except right back, right forward and, arguably, DM
Might need to rest TAA after the first half.
Start strong, kill the tie and then sub him off
Was going to like this with a laugh emoji but then I paused and thought…surely that's not appropriate. Went with the safe default option.
Just so you know, no shade on you.
Alli
TAA Matip Konate Tsimikas
Milner Henderson Jones
Elliot Minamino Diaz
Replace either Henderson or TAA with Fabinho depending on the state of the game in the second half
Origi to come on for Minamino, Salah for Elliot to improve his goals tally.
Rest day for Jota Mane Bobby as well as VVD , Thiago , Keita , there will be tougher fights to come.
Hopefully Jota and Ox recover soon.
Needless to say , Im loving to see Klopp finally getting the chance to play football manager and have the dilemma of many to choose from. Rather like my FM 2020 side.
I'm assuming that Jota will be missing for this.This game and the one against Leeds will be a rest for certain players which we do seem to be in a position to do at the moment.
I'd be tempted to rest both Salah and Mane for this one. They have both been worked hard during AFCON and they could do with a proper break. I'd look at Diaz-Bobby-Minamino to start with at least one swapping out in the second half. Diaz needs to get used to the players on the left hand side so I would be starting Robbo for this one and rest him midweek.
Not sure about the midfield. I'd like to see Jones starting again. Is he fully fit at the moment? I was surprised he didn't make the bench last night.
Take this for granted at our peril! We've got the players to smash this lot but they've got to be up for it!
Allison
Gomez
Matip
Konate
Tsimikas
Fabinho
Keita
Thiago
Salah
Firmino
Diaz
Bit of rotation without really weakening any area too much.
Why not play Mane, Diaz, Mo + Bobby together… if Jota is injured
Get a left-sided triangle working between Robbo, Diaz and Mane